Donna Spring Gulick: Nature Speaks, Nature Knows, We Listen
October 3, 2019
7:15 pm EDT -
9:30 pm EDT
$10.00
Donna Spring Gulick, a mystic, spiritual counselor, channel and healer for more than 40 years, will share wisdom she has received from nature. Come hear messages from trees, four-legged animals and feathered friends.
"Listen," she says, "as the energy of water teaches us not to rush, even when we have big jobs to do. The pine offers energy, telling us how to receive it. Moss teaches how to be true to ourselves, and mosquitoes give us a way to uninvite them to our picnic. The messages from these many energies, often humorous and always helpful, emphasize interdependence with nature and each other."
Donna's sharing of these communications will be followed by a visual meditation of nature's beauty in photos. She will answer questions after the slide show and have a handout for the audience on how to personally get in touch with nature energies.
More About Donna
As a workshop leader, spiritual counselor, speaker and author, Donna has empowered others to recognize and use their intuitive skills, and to live in love and compassion for oneself and for all. Although she began spiritual teaching and public speaking in her teens, her time in college and graduate school led her to become a speech pathologist. By her mid-thirties, however, amid a busy life with three small children and a husband, she returned to being an intuitive channel for individuals and groups.
For nearly four decades, she has conveyed universal truths that serve us in the interweaving of the sacred and the practical. At the end of May 2019, Donna closed her private practice. Led by guidance, she is now writing, creating "Nature Notes" as well as stories of times she and her husband Dave were guided to make radical moves or changes that made no logical sense, but that opened doors to greater service, community and worlds unknown. The couple has been caregivers of young grandchildren two and a half days a week for six years. The youngest of the three is just a year old.
Donna has published numerous articles, a children's book, poetry and inspirational CDs. As a channel, she has recorded over 200 evening messages from Spirit given weekly on Thursday evenings over a 13-year span.
Although Donna is no longer offering readings or ongoing counseling, you can keep up with her by putting your name on her mailing list (from which she sends an announcement only if she is giving a workshop or talk or has a publication to offer.)
To get on her mailing list, email Donna at DonnaSpringGulick@gmail.com. Her website is www.DonnaSpringGulick.com.
Angel Door Prize – FREE

Two admission tickets to SFF lectures so you can come and bring a friend! (Value $20)
Raffle Prize – $5
Winner's choice of a 90-minute Reiki session including essential oils and crystals, or one hour of hypnosis from our meditation leader, Carolyn J. Sheehan. Carolyn says she tailors each of her sessions toward the specific goals of the client as she leads them on a journey of self-discovery and healing. (Value $80)
FREE Early Meditation, 6:30–7 p.m.

"Meeting Your Spirit Guides, Archangels and Guardian Angels" by Carolyn J. Sheehan
Arrive Early – There is no admittance after 6:30 pm once the meditation begins.
Location: The Early Meditation will be held on the first floor in the Fellowship Hall where the refreshments are served during the break. Once you enter the front door, there will be signs to direct you.
Carolyn J. Sheehan, a medical Reiki master-teacher and a clinical and spiritual hypnotist in Raleigh, will use this meditation to engage you in a conversation with your guides, archangels and guardian angels to help you grow spiritually and achieve your highest purpose.
She recommends that participants take a moment prior to the meditation to clarify the question, issue or concern that they will use as a focus for this meditation.
Carolyn's Tips about Guides and Angels
Guides leave you feeling uplifted, supported and empowered.
The more you recognize and call upon them, the more they become apparent to you and the more help they can give you.
Communicate with them and teach your guides to lead you and help you live fully into your authentic self.
Take time to notice, sense and know when your angels and spirit guides are helping you along the way each and every day, and remember to always give them appreciation.
Communicating with your spirit guides can be another way for you to discover information that will lead you to a deeper understanding about everyday questions, concerns or even life-purpose questions.
It is important for you to have clear, consistent communication with them regarding your questions and concerns.
Carolyn launched her current spiritual practices out of a strong desire to help others with their transitions and healing, beginning in the late 1990's with Reiki, EFT training and all things metaphysical. She then completed her first hypnotherapy training at Edgar Cayce's Association for Research and Enlightenment in Virginia Beach, VA with the National Association of Transpersonal Hypnotherapists (NATH). She has since earned her Master's in hypnotherapy training with the International Association of Counselors and Therapists (IACT). She trained to be a medical Reiki master with the founder of Raven Keys Medical Reiki International. She is a Reiki master/teacher, an EFT practitioner and a past life and life-between-lives regressionist. She also is certified as an angel intuitive healer by Marcia Hebrank, who trained under Doreen Virtue. Although based in Raleigh, she does long-distance work, provides in-home care and travels nationally.
Contact Information
integrativehealinginc.com
919.696.5264
integrativehealinginc@gmail.com
http://www.integativehealinginc.com/
https://www.facebook.com/integrativehealinginc/
twitter.com/interhealing
daocloud.com/pro/carolyn-sheehan
Refreshments – FREE
We serve light finger foods and water at intermission. To sponsor our refreshments in exchange for publicity for your practice or business, contact chairman@spiritual-frontiers.com.
Artesian Spring Water from Tom Hildebrand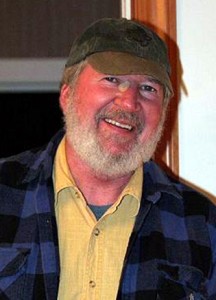 Each month we serve delicious artesian spring water from Tom Hildebrand, which comes from his home near Siler City, close to the geographical center of North Carolina. This is wonderful water, and you can find details on how to purchase this water at HappyHillSpringWater.com.
---