Breakdown or Breakthrough: Signs and Symptoms of a Spiritual Awakening or Mental Illness? ~ Dr. Theresa Yuschok ~ March 3, 2016
March 3, 2016
7:15 pm EST -
9:30 pm EST
$8.00 – $10.00
Breakdown or Breakthrough: Signs and Symptoms of a Spiritual Awakening or Mental Illness?
Dr. Theresa Yuschok
March 3, 2016
The process of spiritual awakening is a time of upheaval and may mimic signs of an emotional breakdown.  We need to know the difference!  With every symptom we need to consider biological, psychological, social or spiritual causes. A psychiatrist interested in spiritual issues, Dr. Theresa Yuschok will look at phenomena including sleep awakenings, hearing voices, ecstasy, depression, and personality changes through these various lenses. For example, insomnia may be due to medical illness, psychological conflicts, social stress or a soul's call to prayer.
She will also alert us to red flags of false gurus and cults.
Spiritual emergence may take many forms: kundalini rising, shamanic illness, NDE (near death experience), peak experiences, or psychic opening with psychic experiences. After an overview of spiritual awakening across cultures, Dr. Yuschok will guide us through each of the rooms of The Interior Castle, a classic spiritual book of St. Teresa of Avila's mystical development, and suggest practical applications of different states of consciousness for all.
Theresa A. Yuschok, MD is a psychiatrist at Durham VA Medical Center and on faculty at Duke University Medical Center. As President of the C.G. Jung Society of the Triangle, she has a long-standing interested in spirituality and mental health. Dr. Yuschok has written a one-woman play, "The Saint with a Tambourine," to make accessible St. Teresa's book, The Interior Castle.
Angel Door Prize – Free
Dr. Theresa Yuschok will donate a copy of the book  Rumi: The Big Red Book: The Great Masterpiece Celebrating Mystical Love and Friendship. A value of $17.99.
Raffle Prize – $5
Jayne Walther will donate space to attend one of her Creative Revival workshops. It is a value of $75.
The winner can choose to attend either day:
Wednesday, March 23 10:00 a.m. – 3:00 p.m.
Saturday, April 23 10:00 a.m. – 3:00 p.m.
The workshop will include mindfulness meditation and intuitive painting. No art skills or meditation experience needed! Materials and lunch not included.
Early Meditation – Free
Jayne Walther will lead the Cultivating Intuition meditation. One good way to cultivate intuition is through meditation. Meditation helps you connect to your intuition. Through a guided meditation we will relax then explore our intuition by asking a question or soliciting a message. Prompting the intuition is not always needed if one provides good conditions for intuition to surface. Just sitting quietly can be enough to gain insight. Being present and aware of body sensations can also provide direction. Jayne finds that as an artist she uses her intuition on a daily basis, and through the years she has learned to trust its guidance. She teaches that intuition goes hand and hand with creativity. We are all creative beings, and we all have a sixth sense called intuition.
Jayne was born and raised in New Jersey. She always had a passion for art and nature. Putting that passion aside, she studied marketing and computer science at Fairleigh Dickinson University. She was a pioneer in introducing personal computers into the corporate world. After a decade of marketing technology in the New York City area, she moved to North Carolina.
In 1996 her interest in philosophy led her to study meditation, mindfulness, and Buddhist principles. Since then, she has taken and taught many related classes. In 2009 she was selected to attend the World Buddhist Forum and traveled to China and Taiwan.
Jayne views her life's work as having come full circle. Since she first introduced personal productivity tools to the desks of so many to increase "doing," she now brings personal awareness and the idea of "being" to our minds.
Jayne lives in North Carolina with a son studying engineering, an engineer husband, a golden retriever, a parrot, and a backyard full of wildlife.
For more information about Jayne's contemporary fine art visit www.jaynewalther.com
Interested in the free, early meditation? Click the button below:
Refreshments – Free
We serve light finger foods and water at intermission. To sponsor our refreshments in exchange for publicity for your practice or business, contact Info@Spiritual-Frontiers.com.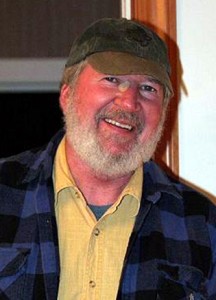 Artesian Spring Water from Tom Hildebrand Each month Tom Hildebrand (who is also our official hugger) brings us delicious artesian spring water from his home near Siler City, close to the geographical center of North Carolina. This is wonderful water and you'll find details on how to purchase this water at HappyHillSpringWater.com.
Refreshments prepared by Stacey Brown, the Black Feather Intuitive. Stacey has been highly intuitive her entire life. She says "As a trained opera singer, I've used my voice to reach and teach others for many years, and now I'm excited to use it in a different capacity: to help heal! My life purpose is to help others find – and live – their highest and best lives. I'm honored to help you find your truth!" She brings her passion for healing and spirituality to preparing delicious refreshments for the SFF audience each month.
---