Jeannie S. Whyte ~ Unexpected Benefits of Psychic Mediumship and Live Readings ~ May 4, 2017
May 4, 2017
7:15 pm EDT -
9:30 pm EDT
$8.00 – $10.00
Location:    5570 Munford Rd., Raleigh, NC  (at Unity of the Triangle)
What would you like to hear from loved ones who are in spirit?
Do you believe it is possible?
_____________________
What if you knew your loved ones could hear you and you could communicate with them? What if consciousness continues after the transition we call death? Jeannie S. Whyte believes being open to the possibility of receiving signs and messages from the other side can lead to a happier and more connected life. Her mission is to open the communication lines between Heaven and Earth.
In her work as a modern-day mystic, spiritual teacher and speaker, Jeannie receives verifiable messages that consciousness does continue beyond the transition we call death.
In this presentation, Jeannie explains what being a psychic medium means, from her own experience. She will share what to expect from a reading and how we can embrace our own intuitive abilities and transform how we see our world. She will also share what she has learned in her studies and personal experiences, along with insights from the readings she has done for people whose loved ones have crossed over.
In the second half of this presentation, Jeannie will provide messages from the other side to selected audience members who will experience evidence that their loved ones still exist, only a heartbeat away. The messages she provides from those who have transitioned are clear evidence of our interconnectedness, and form the basis of Jeannie's teaching.
Come and enjoy the evening with Jeannie as she connects to loved ones who wish to communicate with you. Through her readings as a psychic medium, Jeannie continues to amaze everyone with messages and answers to pertinent questions.
_____________________
Jeannie is a successful businesswoman and entrepreneur with over 20 years' experience.
She has been on her spiritual journey for 40 years. Her spiritual journey began at the age of 28 when she began hearing an insistent message, which kept asking her to find out what she came here to do. This message also propelled her to study a diversity of religions and read thousands of books. Her endless curiosity led her to topics ranging from metaphysics to science, to self-help and consciousness. Jeannie's first experience with sensing other presences occurred in 1979 – after many months of dedicated meditation and inner work. She found that not only could she communicate with those in spirit but also with the realms of the Ascended Masters and other Light beings.
Since that time, Jeannie has dedicated herself to building a coherent system that includes classes in intuitive development and mediumship, channeling messages from the Ascended Masters, and empowering others to access their intuitive gifts. She guides people on the path of enlightenment, providing tools for self-transformation and teaching methods for connecting with higher consciousness. She has proven that with practice anyone can do this.
Jeannie's classes, workshops and services offer definitive proof that she's figured out what she came here to do! She has been teaching her proven, safe techniques for over 10 years, which are held in Raleigh and may also be accessed on-line. For a full description of Jeannie's workshops, classes, and other services, visit her website at: www.WhyteLightCenter.com/Services
Her Psychic Development courses are offered through the year with the next "Psychic Development 101: Integrity, Science, Spirituality and Metaphysics" beginning on July 18, 2017. Private psychic and medium readings are also available. Contact Jeannie at: Jeannie@WhyteLightCenter.com.
____________________
Angel Door Prize – FREE
Vickie Penninger, the Early Meditation Leader, is donating a copy of her meditation CD of the "Harmony Rites of the Munay-Ki." This recording provides guided meditations to enable you to integrate, strengthen and empower the archetypes which were implanted as seeds into your chakras during the Harmony Rites of the Munay-Ki. If you have not received this Rite, you will still receive benefits from welcoming these specific energies into your life. Vickie leads you to connection to the archetypes of the Incan shamanic lineage which then provides you with messages, wisdom, knowledge, insight, and enlightenment.
It is a value of $16.00
Raffle Prize – Tickets are $5 each
There will be two Raffle Prizes as follows:
 Jeannie Whyte will donate a Scholarship to the Psychic Development 101 course.
It is a value of $400.
Vickie Penninger will donate a 1-Hour Session on the John of God Crystal Light Bed. It uses color, light and crystal energy to cleanse, balance, and align your chakras and energies. It also creates a portal for the spiritual Entities who work through John of God to help you as well.
It is a value of $75.
Early Meditation – FREE
6:30 pm – 7:00 pm
Please Arrive Early: The Doors are closed at 6:30 pm and there is no admittance as the Meditation will be in session.
Location: The Early Meditation will be held in Room No. 228, the Multipurpose Room, on the second floor of the Unity Church. Once you enter the front door there will be signs to direct you.
____________________
Vickie Penninger will lead the Ultimate Alignment Healing Meditation. This meditation will clear, cleanse, align and energize each chakra, after which we bring in peace and contentment.
Vickie Penninger, Sparkling Crystal Dreamer & Healing Facilitator, is a Shamanic Practitioner and Mesa Holder in the Incan Tradition. She is a Reiki Master/Teacher, Archangelic Light Master Practitioner and Instructor, Crystal Energy Therapist, Quantum Clearing Practitioner, and ThetaHealer.
Vickie has been teaching since 1997 and offers private sessions as well as classes in Munay-Ki, Reiki, Archangelic Light, Past Life Regression, Energetic Cord Cutting, Crystal Energy Therapy, and more. She has developed a powerful and efficient method of cutting damaging energetic cords based on her many years of study in many traditions. Vickie offers crystals and gemstones for sale; each one is carefully selected for energetic feel and capacity. She has been instrumental in the transitioning of Arcing Radial Light into Archangelic Light, a high vibrational Divine Feminine energy, gifted to us through the Angelic Realm.
Visit www.thereikichannel.com to learn more about Vickie and the services she provides. You may also consider joining her three Meetup groups for the most current postings and announcements of events and classes:
Spiritual Teachings for the Metaphysical Shift
Triangle Meditation and Healing Circle (FREE)
Refreshments – FREE
We serve light finger foods and water at intermission. To sponsor our refreshments in exchange for publicity for your practice or business, contact Info@Spiritual-Frontiers.com.
We are currently looking for a new person to provide our refreshments. If you would like to serve the community in this capacity, please contact Susan at events@spiritual-frontiers.com.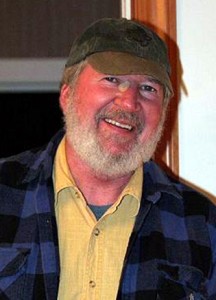 Artesian Spring Water from Tom Hildebrand Each month Tom Hildebrand (who is also our official hugger) brings us delicious artesian spring water from his home near Siler City, close to the geographical center of North Carolina. This is wonderful water and you'll find details on how to purchase this water at HappyHillSpringWater.com.
---
Affiliated Event Notice
June 7-11, 2017
The Academy for Spiritual and Consciousness Studies, Inc. (ASCSI) is sponsoring a table for SFF to promote our organization's future events at their 42nd Annual Conference in Chapel Hill, NC. titled "Aspects of Consciousness." Learn more about the ASCSI conference at: http://ascisiconference.org/.
---
Who's Attending
4 people are attending Jeannie S. Whyte ~ Unexpected Benefits of Psychic Mediumship and Live Readings ~ May 4, 2017
4 people are attending Jeannie S. Whyte ~ Unexpected Benefits of Psychic Mediumship and Live Readings ~ May 4, 2017
---