Garth Robertson – Sacred Sound Healing: How Frequency Affects Matter
November 5, 2020
7:00 pm EST -
9:30 pm EST
To support this event, please use the "Donate Button" in the right column, or you can donate via Venmo:@SpiritualFrontiers-Fellowshipofnc. The suggested donation is $10 or more.
Sound healing. It sounds interesting, but what is it? Who does it? How does it work? Is it just mumbo jumbo?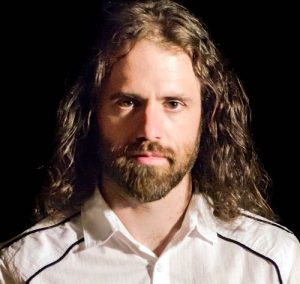 Garth Robertson, who practices sound healing out of Pittsboro, gets asked these questions often. In his Nov. 5 presentation, he will explain how the frequencies of various sounds, in conjunction with intention, can help restore the body and spirit to optimal health.
Garth plans to cover:
The history and modern use of sound healing
The science and benefits of sound healing
How sound healing is used across the globe
Some of the instruments used in sound healing
Garth says there is a bit of "magic" involved in the process of sound healing, and he has found that giving people a more solid understanding of it allows for a deeper experience before he begins a sound healing "ceremony." This is especially true, he says, for science-minded people and others who may have the propensity to question what's happening during the process.
Garth will discuss recent studies that show how sound and vibration influence the body by allowing for deeper brain states. He'll explain how those states assist in healing.
Expect to come away with a better understanding of how sound and intention can help you and others. "Perhaps you may even be curious enough to come have your own experience with sound and your own personal healing," he says.
As part of his Sacred Sound Ceremony business, Garth uses a variety of tones and frequencies from a wide range of instruments. The instruments originate from all over the world. "I feel gratitude every time I get to work with them," he notes.
Garth's sound healing ceremonies may include the use of vocal toning, chimes, sansula, Tibetan singing bowls, crystal bowls, gong, chacapa, frame drum, shruti box, harmonica, rattles, overtone singing, chanting, guitar, tuning forks and flute.
For the program, Garth will demonstrate sounds he creates with about four of those instruments and comment on other instruments that he often uses, including the gong and didgeridoo.
More about Garth
Garth has been making music and using sound as a modality for self-healing for more than 20 years. Throughout his journey, he has received the message that sound can be used for physical, mental and spiritual healing.
"Song can do more than excite the nervous system with danceable energy or help you revisit a cherished memory," he says. "It can be used to help move energy through the body and alleviate stagnation and blockage."
A meditative trip to Peru solidified his decision to step onto a sound-healing path. He had plenty of time to sit with his thoughts in the jungle, and they always came back to his offering this service. During that time, he was able to observe and learn from a strong linage of curanderos, or native shamans, who heal with sound.
Contact:
www.SongoftheSacred.com
songofthesacred@gmail.com
70 Woollyworm Drive
Pittsboro, NC
Registration
To participate in this donation-based Zoom lecture, you must register. After registering, you will receive a confirmation email with a private, secure Zoom link that is just for you. Register now!
---
Our Mission
Our mission is to enhance the spiritual, mystical, and metaphysical awareness and consciousness of our community by sponsoring programs that facilitate personal growth and development and a holistic approach to health and living.
We are not affiliated with any religious organization.
---