John G. Kruth ~ Biophotons or Psychokinesis (PK)? The Energy Behind Energy Healing ~ December 1, 2016
December 1, 2016
7:15 pm EST -
9:30 pm EST
$8 – $10
John G. Kruth
Biophotons or Psychokinesis (PK)? The Energy Behind Energy Healing
December 1, 2016
The Rhine Research Center has been known for decades for laboratory research on ESP. In the past few years, the Rhine has been fostering a community of energy healers, examining the effects of biophotons, and studying some special PK practitioners.
Is healing the result of biophotons? Are healers able to demonstrate PK? How are healing, PK, and biophotons related? There are many ideas and theories about healing and PK, and the Rhine lab is examining these relationships using controlled studies.
John G. Kruth, will discuss the current research projects at the Rhine and talk about the relationship between healing, PK, and biophotons.
Topics will include:
What is healing and how do we describe types of healing?
An approach to healing: The Bengston Healing method
Practical experiences with this method at the Rhine
An exploration of the Rhine Bioenergy Lab
Discussions of PK (mind-matter interaction) research at the Rhine
Is healing a form of PK?
What are biophotons and how are they related to PK and healing?
John G. Kruth is the Executive Director of the Rhine Research Center and the Education Director and Founder of the Rhine Education Center. He has studied parapsychology and psi informally for over 35 years, and has been a member of the Rhine Research Team since 2009. His research interests include methods of healing, intentional and unintentional PK, the effects of psi on the body and the environment, and the use of qualitative analysis methods to better understand the experience of people who have psi experiences. John has a Masters of Science in Psychology specializing in research methods and analysis techniques and is using this knowledge to contribute to the research efforts at the Rhine including work on precognition and healing energies. www.rhine.org
John will bring The Gift: ESP, the Extraordinary Experiences of Ordinary People, a book by Sally Rhine Feather and Michael Schmicker, to sell at the event. A portion of the proceeds will go to support SFF.
This is a hardcover book. The price is $25.
Angel Door Prize – FREE
John G. Kruth will donate a set of Zener cards. The set includes a box of 25 cards, a manual written by Dr. Louisa E. Rhine and a packet of standard ESP record sheets. It is a value of $20.
Zener cards is the original name given to the ESP cards, named after the perceptual psychologist Karl Zener, a colleague of JB Rhine's who suggested the five symbols to be used on the cards.
Raffle Prize – $5
Mariela Siwarqinti, the Early Meditation Leader, will donate a 60-Minute Energy Reading. This will be done over the phone and includes a clearing and a restoring. It is a value of $80.
Early Meditation – FREE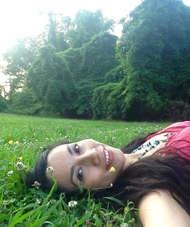 Mariela Siwarqinti will lead the Healing Meditation – A Never-Ending Source of Resources! We live in a world where we have limited ourselves because of detrimental beliefs and conditioning stored in our subconscious. We also create perceptions about life based on what we experience through our senses. The good news is that we can override all of these and take our life back consciously and create healthier beliefs and experiences with more trust, serenity and joy in our life. How can you shift your beliefs, behaviors and perception so that you feel wise, rich, loving, more organic and unlimited? Actually, growth and expansion is our birthright. You cannot stop anything from growing and expanding. Everything in Nature is an example of it. This meditation will help us break from limitations and experience ourselves as that never-ending source or resources that we are.
In a very short time, Mariela has become many things she loves based on her passionate dedication in healing the emotional Inner Child and Past Life wounds as well as deepening her understanding of the Mind and Heart connection and raising the collective consciousness. She has become a Visionary spiritual guide, holistic healer and teacher. Whether it is mental, emotional, physical or spiritual, Mariela can provide the right tools to heal and breakthrough those issues that are giving you stress, in order to achieve wellbeing and move forward in the right direction for YOU. Mariela helps through different holistic practices including certified Energy therapies, empathic and intuitive abilities, as well as formal Meditation training in both religious and secular systems and traditional Shaman practices learned from recognized Shaman teachers and her own ancestors of Andean descent.
Mariela is the lead Meditations Co-Coordinator for Spiritual Frontiers Fellowship and she helps organize spiritual and metaphysical events for Spirit World Meetup. Her favorite hobby is belly dancing which she practices regularly to make her Inner Child happy.
For more information on her services, upcoming classes, events and spiritual journey advice, please click below:
http://thejourneyofthesiwarqinti.blogspot.com/
http://www.meetup.com/SPIRIT-WORLD-MEETUP/
Refreshments – FREE
We serve light finger foods and water at intermission. To sponsor our refreshments in exchange for publicity for your practice or business, contact Info@Spiritual-Frontiers.com.
Refreshments prepared by Stacey Brown, the Black Feather Intuitive. Stacey has been highly intuitive her entire life. She says "As a trained opera singer, I've used my voice to reach and teach others for many years, and now I'm excited to use it in a different capacity: to help heal! My life purpose is to help others find – and live – their highest and best lives. I'm honored to help you find your truth!" She brings her passion for healing and spirituality to preparing delicious refreshments for the SFF audience each month.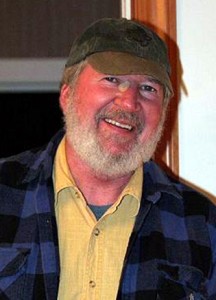 Artesian Spring Water from Tom Hildebrand
Each month Tom Hildebrand (who is also our official hugger) brings us delicious artesian spring water from his home near Siler City, close to the
geographical center of North Carolina. This is wonderful water and you'll find details on how to purchase this water at
HappyHillSpringWater.com
.
---