Kelly Sullivan Walden—Dreamwork to Awaken Your Hero's Journey
March 3, 2022
7:00 pm EST -
9:00 pm EST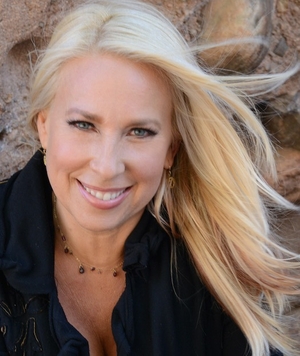 "Since time immemorial, the hero's journey has been embarked upon by wizards, goddesses, sages, dreamers and spiritual seekers, says Kelly Sullivan Walden, one of America's premiere dream analysts and bestselling author of multiple dream books, including the CARTA award-winning, Hero's Journey and Dream Oracle Cards.
"But whether you realize or not," she continues, "you are on the hero's journey right now. You have been called from your everyday world, to quest for change, for knowledge, for peace, for strength and greater fulfillment. Your dreams contain a map of your heroic journey. You only need to discover how to decode the map."
In SFF's March 2022 presentation, Kelly will give you tools to navigate your hero's journey. She will also teach you to interpret and work with your dreams to:
Awaken the hero within
Springboard your intuition
Amplify your higher guidance
Awaken your wisdom
Alchemize nightmares, setbacks and challenges and turn them into blessings
Access more courage to be the inspiring hero of your story
---
Be sure to register HERE for this Zoom Event through Eventbrite!
To get your ticket, sign into Eventbrite through the link above. Once you pay for your $12 ticket via PayPal or a credit card, Eventbrite will send you a private ticket code for the Zoom meeting via e-mail. Be sure to use the Zoom link in the Eventbrite confirmation email. Can't wait to see you there!
---
In your hero's journey, just like in mythical stories, Kelly says you are called to embark upon a journey to find the treasure, slay the dragon, or rescue the (inner) damsel in distress.
She will take you through an interactive meditative journey through the 12 stages of the hero's journey as it relates to your nighttime dreams and daytime desires. The stages are as follows:
Ordinary World
Call to Adventure
Refusal of the Call
Meeting the Mentor
Crossing the Threshold
Tests, Allies & Enemies
Belly of the Whale
Supreme Ordeal
Reward
Journey Back
Resurrection
Return with the Elixir
Kelly says you may have already crossed the threshold, discovered treasure, or may be on the way home, changed, empowered, and ready to share your wisdom. However, in this keynote presentation you can expect to receive new hero lenses through which to read the map of your dreams and take home tools that will support you in advancing your access to a deeper understanding of your dreams that will ripple out to up level your health, wealth and personal life. 
———–
Other Offerings from Kelly
In support of SFF and its followers, Kelly will offer 55-minute private dream interpretation and coaching sessions for $295, and a pre-recorded Dream-a-Festing workshop (valued at $350) for just $97, both through the month of March. More information on these offerings will be available for purchase soon.
———–
More About Kelly
Kelly is known as one of America's top dream experts who is on a mission to awaken the world to the power of dreams. She is the multi-award-winning author of 11 books. Her latest work of heart is her bestselling Luminous Humanness book and meditation app.
As a dream expert, Kelly is a regular guest on many national talk shows, including The Doctor Oz Show, The Real, Coast to Coast, Beyond Belief and Hallmark's Home & Family. She has decoded dreams for celebrities such as Topher Grace, Stassi Schroeder, Logan Paul, Rikki Lake, The Real Housewives of Orange County and Dancing with the Stars. Her approach to dreams is both reverent and irreverent, which may account for why she is rumored to be the love-grandchild of Carl Jung and Lucille Ball.
She is now presenting The Way of the Awakened Dreamer workshop through the Shift Network, and was the Dream Doctor on Dream Stream (on Twitch Presents), which was nominated for both a 2021 LOVIE Award and a 2021 ARTA Award.
Kelly is the author of Dream Oracle Cards, Dream Goddess Empowerment Deck, Awakened Dreamer Oracle Cards, and 10 books, including bestsellers, Chicken Soup for the Soul: Dreams and The Unexplainable, Chicken Soup for the Soul: Dreams and Premonitions, I Had the Strangest Dream, It's All in Your Dreams, Dreaming Heaven, and The Love, Sex & Relationship Dream Dictionary.
She is a certified clinical hypnotherapist, whose unique approach to dream therapy led her to become a trusted advisor, coach and consultant, enriching the lives of thousands of individuals, including Fortune 500 executives, UN ambassadors, celebrities, inner-city kids, and stay-at-home moms. She is an inspirational speaker and workshop facilitator, the host of "Ask Doctor Dream Show" (available on iTunes, Google Play, and Spotify).
Kelly, along with her husband, Dana, co-founded The Dream Project and CHIME IN: youth-empowerment initiatives that back the United Nations Sustainable Development Goals. Together they produced the 2019 World Film Festival's award-winning short film titled, "The Ferlinghetti School of Poetics" based on a dream.
Contact Information
www.KellySullivanWalden.com
Email: kswalden@gmail.com
Facebook: KellySullivanWaldenDreams
Twitter and Instagram: KellySWalden
---
Our Mission
Our mission is to enhance the spiritual, mystical, and metaphysical awareness and consciousness of our community by sponsoring programs that facilitate personal growth and development and a holistic approach to health and living.
We are not affiliated with any religious organization.
---