Lee Lawrence – Life as Spiritual Beings Having a Physical Experience
September 15, 2019
7:15 pm EDT -
9:30 pm EDT
$10.00
Due to Inclement Weather, This Lecture Has Been Postponed Until Sunday, Sept 15.
As of 7 pm, Sept. 4, Wake County was under a tropical storm warning because of the imminent arrival of hurricane Dorian, and Wake County Public Schools canceled classes for Thursday.
For everyone's safety, Spiritual Frontiers Fellowship has decided to postpone Lee Lawrence's lecture, which was scheduled for Thursday, September 5.  It is now scheduled for Sunday, September 15.  The times are the same:
6:30 pm – 7:00 pm – the early FREE guided meditation by Lisa Litzsinger
7:15 pm Lee's lecture begins. Come early and bring a friend!
If you bought a ticket for this event on our website, we will be happy to reimburse you, but we hope you will be able to come on Sunday, September 15 and use your pre-paid ticket at that time. We will have your name at the ticket table.
For refunds, please email chairperson@spiritual-frontiers.com.
May you, your loved ones and property stay safe.
Count your blessings!
Susan Hunter, Chairperson, Spiritual Frontiers Fellowship of NC
---
Always welcomed by SFF as an exceptional and enthusiastic speaker, Lee Lawrence of Chapel Hill will detail the development of the human soul, including human consciousness of which it consists and the physical body it occupies on Earth.
Lee is often referred to as "The Man Who Reads Souls." That is because he is able to perceive the details of other people's psyches. His talents include distinguishing, as physical, the stored thoughts and memories relating to a person's life history, including experiences going all the way back to conception. He likens his vision of the human soul to an X-ray of human bones.
Through Lee's awareness of human consciousness as a physical object, he will provide an expanded understanding of the soul's development— both when occupying the physical body and when apart from it. Lee will also explain various paths to enlightenment.
Questions Explained and Demonstrated
Why are we here in these physical bodies?
What happens at birth and death?
What determines gender identity and sexual attraction?
Why did my soul choose to be born to these parents?
Why is there pain and suffering in life?
Lee says he will provide a "Roadmap of Soul Development" to help audience members discover where they are and what experiences lie ahead on their individual paths. He says that being aware of this roadmap will help them avoid "Fear–the greatest obstacle we encounter on our life path."
More About Lee
Ever since his near-death experience 30 years ago, Lee has been able to perceive the stored memories of other people as physical to his perception of reality, thus earning him the description as someone who "reads souls." During this time, Lee has studied psychology, neuroscience and religions to ground his expanded perception of reality in current scientific understanding of the human physical body and how it interacts with the human psyche. His studies have combined these specialized fields into one unified body of knowledge, without discounting the evidence of current research and understanding.
Free Science of Prayer Talk
Lee will also provide a free program on the "Science of Prayer," from 3 to 5 p.m. Saturday, Sept 7 in Room A at the Chapel Hill Library in Chapel Hill, NC.
Angel Door Prize – FREE 
Two admission tickets to SFF lectures so you can come and bring a friend! (Value $20)
Raffle Prizes – $5 each
A two-hour soul reading reading by our speaker, Lee Lawrence. (Value $250).
A 75-minute Intuitive Healing/Coaching session with Lisa Litzsinger to uncover and clear old patterns and beliefs that may be restricting freedom, joy and happiness. The session may include the use of Theta healing, Reiki, EFT and essential oils. The path chosen for the recipient will be provided by the body's highest wisdom. ($90 value)
FREE Early Meditation
6:30–7 p.m
"Access Your Inner Wisdom" by Lisa Litzsinger
Arrive Early – There is no admittance after 6:30 pm once the meditation begins.
Location: The Early Meditation will be held on the first floor in the Fellowship Hall where the refreshments are served during the break. Once you enter the front door, there will be signs to direct you.
Lisa Litzsinger, a certified wellness coach and holistic health counselor who owns Blissful Wellness in Raleigh, offers this month's meditation to help you access your body's inner wisdom. Lisa maintains the body has all of the information you need to help you heal and live in your highest state of health and harmony. Her meditation will help you establish a partnership with your body and gain a better understanding of its needs and the messages it is sending to get your attention. The desired result is integration, grounding and coherence.
Lisa's has been providing counseling and wellness support for 16 years. Her journey began with training in herbs, supplements and diet, but she soon realized there were other aspects to wellness and healing that were energetic, emotional and spiritual. This realization led her to explore and learn about holistic wellness, which recognizes that each person is the sum of his or her life experiences, challenges, fears and dreams. Each piece holds a key to understanding the path that leads to "blissful wellness."
Lisa's holistic health process is intuitive and deeply supportive, and guides each person to access the wisdom of body and soul to clear what is stuck and to create what is desired.
Her education and training include
 a master's degree in holistic wellness, certification as a wellness coach, Yogafit training, personal fitness training, Reiki I and II, Theta Healing,
EFT, homeopathy, flower essences, essential oils, hands-on healing and Bionetic Balance, which uses low-level laser therapy (LLLT) and biofeedback. The latter system identifies and balances areas of the body and the person's energy field to encourage healing.

Contact Information:
lisa@blissfulwellness.com
www.blissfulwellness.com
Refreshments – FREE
We serve light finger foods and water at intermission.
Artesian Spring Water from Tom Hildebrand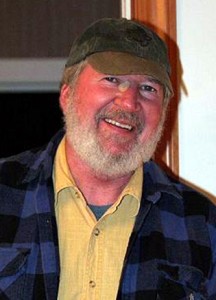 Each month we serve delicious artesian spring water from Tom Hildebrand, which comes from his home near Siler City, close to the geographical center of North Carolina. This is wonderful water, and you can find details on how to purchase this water at HappyHillSpringWater.com.
---