SFF's First-Ever VIRTUAL Psychic & Healing Fair
June 4, 2020
5:30 pm EDT - June 6, 2020
5:30 pm EDT
$25.00
Buy Your Session Tickets
5:30 pm Thursday, June 4 until 5:30 pm Saturday, June 6!

Virtual Sessions To Occur through July 6.
This year SFF is offering its first-ever "Virtual" Psychic and Healing Fair due to the COVID-19 virus and the need to be safe through social distancing.
As before, SFF plans to offer 20-minute sessions from about 20 of the area's top metaphysical practitioners and holistic healers who are donating their time and talents to serve the community while supporting SFF. And, as usual, all proceeds for this annual fundraiser will go to SFF to help it continue to bring a variety of high-quality speakers to the area—once we can meet again!
The big difference is that we will NOT do it on one night, in person, at Unity of the Triangle in Raleigh.
Instead, participants will purchase their tickets online at this website from 5:30 pm Thursday June 4 until 5:30 p.m. Saturday, June 6. They will then have a month to complete their sessions with the practitioners they have chosen. All sessions are to be completed by 5:30 pm Monday, July 6.
This much anticipated annual event will feature:
Intuitives and Readers See below– Animal Communication, Astrology, Angel Card Readings, Angel Therapy Sessions, Channeling, EFT, Dream Interpretation, Hypnosis, Tarot and more…
Healers See below– Shamanic Healing, Hypnosis, Energy Healing, Angel Therapy, Energetic Cord Cutting and more….
How to Buy Tickets
Each practitioner will offer between five and eight 20-minute time slots, available at $25 each. You will purchase the tickets on this website, and the practitioner will contact the you to set up a time that is convenient for both of you within one month's time.
Before purchasing tickets, you must sign a Disclaimer Form that affirms that the services you are about to receive are for entertainment purposes only and not medical advice.
Tickets will be sold and time slots assigned on a "first-come, first-served basis."
You may purchase one ticket or as many as you can, but you may NOT purchase back-to-back tickets with the "same" practitioner.
Schedule
Ticket Sales will be held 5:30 pm Thursday, June 4 until 5:30 pm Saturday, June 6. 2020
Sessions:  Practitioners will call to set up personal appointments by phone or through an online application. All 20-minute sessions will be completed by 5:30 pm, Monday, July 6.
Changes From Our Usual Presentation Format
This fair will be a virtual event, and all sessions with practitioners will be held either online (Zoom, Facetime, Skype, etc.) or by telephone.
All sessions are to be completed within one month, by 5:30 pm July 6, 2020.
All sessions can be purchased on the SFF website, using a credit card or PayPal.
The names of participating practitioners and their services will be listed on the website as soon as possible.
Meet Our Practitioners
Learn about our talented and gracious SFF 2020 Virtual Psychic & Healing Fair readers, intuitives and healers. This section may be updated as more information becomes available.
To get the sessions you want, buy your tickets early!
Intuitives and Readers
Chuck Rich will give angel Oracle card readings to assist with relationship, career and other life issues. Chuck is certified in angel card reading and angel intuition and healing by Marcia & Jack Hebrank, who were certified by Doreen Virtue. He is also certified as a Reiki master teacher and archangelic light master by Vickie Penninger. Chuck has a PhD in counseling.
________________________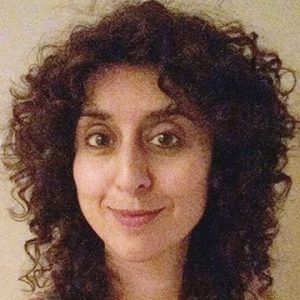 Claire de la Varre will give interactive Tarot sessions (type of spread to be decided through discussion with client) intended to offer potential guidance in areas relating to self, relationships, work, or current influences and patterns. Claire has been reading the Tarot for 40 years. In addition to providing guidance for the challenges of life, Tarot is a useful and frequently therapeutic means of focusing the mind on deeper feelings and gaining clarity around a particular issue. Claire is a certified hypnotherapist, transactional analysis practitioner, and Human Givens therapist. She has a PhD in Educational Psychology. www.tarotintution.com, www.positivespiral.net 
________________________
Elizabeth Wilson will offer astrology or Tarot readings, or one of these three astrology reports via email: 1) CHILD *STAR that details a child's gifts and talents, 2) SKYLOG with current trends for six months, or 3) ASTROTALK, a description of a person's planetary configurations. Her sessions may cover areas of personal development such as relationship growth, self-exploration, vocation and relocation. As a professional astrologer with over 40 years' experience, an interfaith minister, a founding member and past president of the Network of Triangle Astrologers, Elizabeth is experienced in other spiritual and energetic healing modalities supporting personal change. She is a Usui Reiki Master, certified labyrinth facilitator, and certified in Feng Shui and space clearing. www.NTAstrology.org.
________________________
Izzy Zarrillo will use angel cards and ascension cards to tune in on a variety of topics for you, including where you are in the ascension process, relationships, Twin Flames, abundance, career/life purpose and more! She is a channel of healing intuitive messages regarding all areas of life, including love, soul purpose, mission, and spiritual evolution from the archangels, angels, ascended masters and her guide, Anara, an 11th dimensional being. Izzy is also a writer, Reiki master teacher, yoga and meditation teacher, sound healer, advanced level student of Whyte Light Center, and archangelic light master. Izzy.zarrillo2@gmail.com or https://bookwithizzy.as.me.
________________________
Kathleen Hodge will provide mediumship and intuitive guidance that could include contact with loved ones who offer healing messages or other messages to assist with your career, relationships, finances or life in general. Kathleen has taken certificate courses in psychic/mediumship in Sedona, the Anastasi System of Psychic Development in Atlanta, GA, & a one-year Shamanic practitioner certificate course in Raleigh. www.soulsurvivor333.com
________________________
Larry Burk, MD, CEHP will offer coaching consults using Emotional Freedom Techniques (EFT), hypnosis and dream work for pain, immune and sinus conditions. Larry is a holistic radiologist, certified energy health practitioner and dream tapping coach. He is certified as a "Yes Code" coach by Carol Look and certified in the use of EFT on the shadow issues of the lower four chakras by Tapping into Wealth coach Margaret Lynch. www.larryburk.com
________________________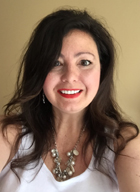 Lori Diebold will offer Akashic records readings and healing. Her goal is to offer loving guidance that is compassionate, encouraging and empowering. Lori is a master metaphysical practitioner, Rohun therapist, Reiki/master teacher, healing facilitator, archangelic light practitioner, and certified intuitive. She has completed certifications in mediumship, in-depth and advanced channeling at the Arthur Ford International Academy. She is a certified angel intuitive healer. www.thehealingheart.love
________________________
McCollum Hebrank, MSW "Moon" will offer Angel Therapy® sessions that include an angel card reading and healing with the archangels. You'll receive information to help you make wise decisions to help you evolve, heal, and live a fuller, more prosperous life. Moon will connect with your guardian angels, the archangels, ascended masters, and at times loved ones in spirit. Moon is a Doreen Virtue trained & certified Angel Intuitive®, guest faculty member of the Foundation for Shamanic Studies, intuitive counselor, medical intuitive, spiritual healer, shamanic practitioner, and teacher of healers at One Light Center in Durham, NC. www.OneLightCenter.com
 ________________________
Maureen Bresnahan serves Spirit and will offer mediumistic and intuitive guidance as well as Tarot and angel readings to help people realize how deeply they are loved and surrounded by loved ones, angels and guides who are assisting on their earthly journey. Maureen has been involved in the healing arts for more than 30 years and uses her skills to empower clients to evolve and unfold into their true nature. mollybres@yahoo.com
________________________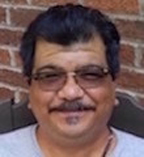 Rick Noriega, also known as Hawkeye, will provide intuitive card readings to help remove blocked energy. Rick comes from a long line of curadors (the Spanish word for healers). From an early age, he has felt and seen the presence of spirits and energies.
healingbyhawkeye.com
________________________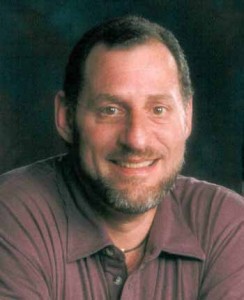 Steven Rogat will offer readings and consultations in your choice of one or more of these modalities: clairvoyant, mediumship, karmic, relationships, medical/emotional intuitive, body/mind, numerology, and thought field therapy (TFT or EFT). He is a licensed professional counselor and personal growth facilitator with over 30 years' experience in the healing arts. His work has been well-received by spiritual, educational and business organizations internationally. www.CreativeThought.org
________________________
Stephanie Massengale will offer channeled messages from Arya, a loving 5th dimensional being from the Arcturus star system. You may ask Arya any question on any topic related to yourself or questions about the Universe. Arya is very knowledgeable on a variety of topics. Stephanie is a oneness blessing facilitator, an Akashic records reader, and has been trained in archangelic light. She has 10 years' experience in metaphysics, has had two near-death experiences, and has provided more than 5,000 readings. www.intuitivewisdomtoday.com
________________________
Susan Melchione, MSW will offer archangelic light or Reiki with intuitive messages to assist with healing the root cause of your issue. Susan is an intuitive healer, a spiritual teacher and speaker with an extensive background in psychotherapy. She offers live, interactive distance sessions, classes and workshops. Her powerful and compassionate healing sessions include energy healing, intuitive guidance, and energetic cord cutting with practical tools for moving forward. She teaches all levels of Reiki and archangelic light as well as empath empowerment, Chakradance, and emotional healing workshops. www.SusanMelchione.com
________________________
Susan E. Seidman is an animal spirit whisperer who will offer animal communication sessions to help you hear what your beloved animal companions want to tell you and/or what you need to know. Susan is an intuitive empath who has followed a path of healing since she was a young child. She is a long-time energy worker experienced in many modalities that assist all beings to shift into a state of peace, balance, harmony and healing. Bring a photo of your animal companion and a list of your questions. A cell phone photo is fine. www.all-one-spirit.com
________________________
Vincent Genna, MSW will offer psychic guidance and mediumship connections for healing messages, or animal communication for pet understanding.As a psychic therapist, Vincent combines his psychic abilities, academic credentials, and genuine all-loving approach to provide healing for body, mind and spirit. He uses his more than 36 years of training, research, and experience in the metaphysical, psychology, and spiritual fields to dive deep into a person's psyche to release blockages, resistances, and self-sabotaging beliefs and behaviors so that the individual can fulfill the life of his or her dreams. believe@vincentgenna.com

Healers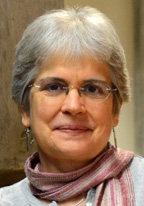 Alice Hough will offer a 20-minute luminous energy field cleanse. This cleanse clears old energies from your chakras and balances your entire energy field. It is like having a warm breeze blow through your entire body and spirit, leaving you fresh and clean inside and out.  Alice is a western medicine woman, initiated by the Q'ero shamans of Peru into their ancient lineage. www.dancingmoonraleigh.com/wordpress/healers/
_______________________
Aaron Gustwiller will use shamanic and Reiki techniques to help you release heavy energies related to your current emotions via an interactive telephone conversation. Aaron is a shamanic practitioner and Reiki master. His spirit guide moves his fingers while he telepathically communicates with her to relay messages to you for your healing. www.divineguidedhealing.org
_______________________
Master Shaman Chris Krohn will offer shamanic healing, including energy healing or soul retrieval, to clear the origin of an unwanted pattern in your life, and to clear the heavy emotions associated with it. Chris has studied shamanism with Alberto Villoldo, Jose Luis Herrera, and the Q'ero Shamans of the Peruvian Andes. She has been teaching the Shamanic medicine wheel, training and certifying Shamanic practitioners, and serving clients full-time since 2005. https://createyourdreams.com/
_______________________
Katherine Smart will combine a psycho-sensory technique with hypnosis to help you release negative feelings, such as those involving stress, anxiety, panic, fear, anger, grief, jealousy and sadness. A professional hypnotist, Katherine is certified by the National Guild of Hypnotists and is in her fourth year as president of the NC Triangle Hypnotists organization. She offers client-centered, compassionate hypnosis and energy healing to help everyday people overcome everyday problems. www.imaginethathypnosis.com
_______________________
Marsha Walters, PhD, will offer healing, balancing and clearing for personal transformation. Dr. Walters is a medical intuitive, psychic surgeon and certified theta healer who works with the angels and ascended masters in the quantum field. She is also certified in matrix energetics, Reiki, foot reflexology, consciousness systems and biomechanics. She has developed her own healing modality called "Healing with the Field." Come with an intention to experience something in your life differently or just see what shows up. www.marshawalters.com
________________________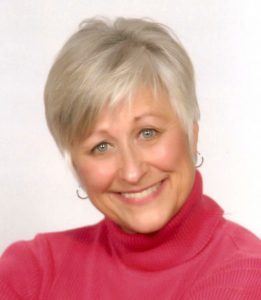 Sharri Gaines, will offer intuitive guidance readings, using her sixth sense intuition and deep listening to assist you in gaining clarity, understanding and motivation to help navigate life's journey for your highest and best good, with grace and ease. Sharri has been a student of spiritual, metaphysical and self-development studies since 1985. She is also a certified reflexologist, Reiki practitioner and yoga teacher, and has been in private practice in Raleigh for 15 years. www.sharrigaines.com
________________________
Sue Nicol will provide remote Holy Fire Reiki sessions to reduce stress and anxiety and to promote healing. She is a Holy Fire® Reiki master and teacher, an archangelic light practitioner and a core Shamanic practitioner who owns and operates White Dove Healing, based in Raleigh. She teaches and offers individual, group and distance Reiki sessions, as well as a "Reiki for Kids" program. Through her practice, she helps clients feel less pain and physical discomfort, become calmer and emotionally balanced, and feel less stress and anxiety. whitedovehealingnc@gmail.com
_______________________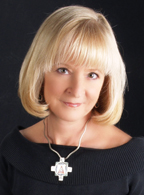 Vickie Penninger will offer remote energetic cord cutting. This process severs and dissolves the damaging tentacles of energetic connection that we have with others (including institutions and family lines) from the past, present and into the future. This leaves room for the positive connections to thrive. Please wear a two-piece outfit, as sacred water will be applied to the abdominal area. Vickie is a healing facilitator and teacher of many energy-healing modalities. She studied with shamans in Peru and is a Mesa Holder in the Incan tradition. www.TheReikiChannel.com
Our Mission
Our mission is to enhance the spiritual, mystical, and metaphysical awareness and consciousness of our community by sponsoring programs that facilitate personal growth and development and a holistic approach to health and living.
We are not affiliated with any religious organization.
---