Rev. Denise Schubert — Introducing the Enneagram
December 1
7:00 pm EST -
9:00 pm EST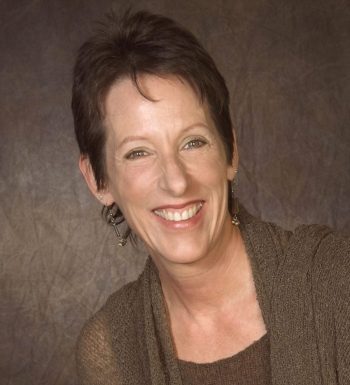 Do you want to take personal growth to a new level and gain a new understanding of yourself and others? Let the Enneagram be your guide.
Join SFF and the Rev. Denise Schubert for an enjoyable, insight-filled introduction to this ancient system of mapping human personality. Not only will you discover where you fit on the Enneagram map, you'll use its insights to learn how to be more skillful in navigating all of the relationships in your life.
To register to attend this live Zoom session, visit Eventbrite and look for an email with your link.
The Enneagram is defined as "a geometric figure that delineates the nine basic personality types of human nature and their complex interrelationships." There are many subtypes and variations within the nine fundamental categories. Nevertheless, Enneagram theory asserts that those nine principal types adequately map out the territory of human personality.
The Enneagram also maps out the ways in which the nine types are related to each other. This is the aspect that most people are familiar with and find most exciting, because it offers a framework for understanding themselves and everyone they deal with.
As a psycho-spiritual typology, the Enneagram helps people recognize and understand an overall pattern in human behavior.
External behaviors, underlying attitudes, one's characteristic sense of self, conscious and unconscious motivations, emotional reactions, defense mechanisms, object relations, what we pay attention to, our spiritual potentials and much more are all parts of a complex pattern that forms each personality type.
Let the Rev. Denise, an ordained Science of Mind minister with a master's degree in consciousness studies, show you why therapists, business counselors, human resource directors and spiritual seekers from around the world are all finding the Enneagram to be immensely useful for self-understanding and personal growth.
During this introduction, you will become acquainted with the nine Enneagram types, their strengths, challenges, where they go when under stress, and how they present when they are strong. The knowledge you gain will elicit understanding, compassion and generosity in all of your relationships.
Rev. Denise says: "Always remember, however, that the Enneagram does not put you in a box, it shows you the box you are in and the way out!"
More About the Rev. Denise
A past SFF speaker, Rev. Denise Schubert is an active ordained Science of Mind minister with a master's degree in consciousness studies obtained in 2003 from Holmes Institute under the leadership of Dr. Michael Beckwith at the Agape International Spiritual Center in Los Angeles.
During her 19 years of ministry, Rev. Denise has served the Agape International Spiritual Center, North Hollywood Church of Religious Science, Center for Conscious and Creative Living in Northwest Arkansas, Bodhi Spiritual Center in Chicago and, most recently, for eight years as the spiritual director of the Triangle Center for Spiritual Living in Raleigh, N.C.
She has spent the past 20 years synthesizing the spiritual practices of New Thought and ancient wisdom faith traditions, strategies for success gleaned from 30 years as a technology executive in California, and her 40-year relationship with the principles of the Landmark Forum.
Rev. Denise was personally introduced to the Enneagram in 2007. Through extensive study and practical application, she has been sharing it with people in the spiritual communities she has served to help build relationships between individuals, volunteer teams and boards.
You can find out more about the Rev. Denise Schubert at her website, Life of Spiritual Power, www.deniseschubert.com.
We look forward to Denise's live presentation on the Enneagram, and encourage everyone in our SFF family not to miss it. Register now.
---
Our Mission
Our mission is to enhance the spiritual, mystical, and metaphysical awareness and consciousness of our community by sponsoring programs that facilitate personal growth and development and a holistic approach to health and living.
We are not affiliated with any religious organization.
---