Susan Melchione—Letting Go for Greater Peace
April 7, 2022
7:00 pm EDT -
9:00 pm EDT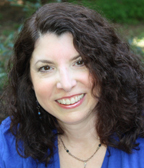 Susan Melchione, MSW an intuitive healer, spiritual teacher, and inspirational speaker, with an extensive background in metaphysics and psychotherapy, will help us to explore ways to let go of unhealthy energetic connections with others through energetic cord cutting, and to release blocks to self-forgiveness through clarity, understanding and getting in touch with our authentic selves.
In addition to providing a framework for understanding blocks to releasing regrets, and healing from the past, Susan will guide us through a meditation where we will connect deeply with the energy of our chakras and meet with archangelic assistance on our journey.
Join us in this powerful interactive experience and feel the healing, lightness and peace of letting go!
Be sure to use the link HERE to register for this live Zoom Event through Eventbrite! Eventbrite will send you a private link in a confirmation email.
More about Susan
Susan is a soul who cares deeply and believes in partnership in her work with her clients and students. As an empath with training and experience in psychology, social work, and spirituality, she naturally integrates understanding of perceptions, processing of emotions and spiritual connection with energetic work. Susan offers remote sessions and classes throughout the country and throughout the world. Private sessions include energy healing, intuitive messages, life and spiritual guidance, energetic cord cutting and more. Her classes and workshops include archangelic light, Reiki, chakradance, mentorship, emotional healing and intuitive development.
Register now to get your Zoom ticket.
How to Contact Susan
SusanMelchione@gmail.com
susanmelchione.com
www.meetup.com/Meditation-Reiki-in-Cary/
www.meetup.com/Meditation-and-Manifestation/
www.meeetup.com/Chakradance-with-Susan/
---
Our Mission
Our mission is to enhance the spiritual, mystical, and metaphysical awareness and consciousness of our community by sponsoring programs that facilitate personal growth and development and a holistic approach to health and living.
We are not affiliated with any religious organization
---