The Rev. Marsha Walters: Tapping into Your Infinite Potential
August 1, 2019
7:15 pm EDT -
9:30 pm EDT
$10.00
—Note: Marsha will also offer a workshop on "The Physics of Miracles" from 1 to 5 p.m. Saturday, Aug. 3, in the Fellowship Hall of Unity of the Triangle. Click here to learn more and to register.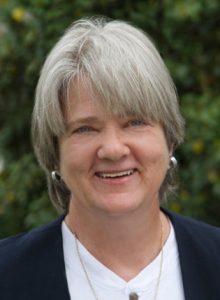 The Rev. Marsha Walters, Ph.D, an engineering physicist, spiritual healer and minister, will speak with us on tapping into your infinite potential by looking at the concepts of parallel universes and accessing them through the "Field of Infinite Possibilities."
Marsha is presenting in place of the Rev. Dan Chesbro, who is unable to speak due to an unfortunate accident in which he injured the right side of his neck and his right shoulder and ribs.  Please send him healing thoughts and prayers! SFF has rescheduled Dan's talk for April 2 and his workshop & ordinations for April 4, 2020.
Marsha was ordained by Dan 20 years ago and says it is a privilege to be of service to Dan and the SFF community. To honor Dan and the ancient Order of Melchizedek priesthood to which Jesus the Christ belonged, Marsha will discuss part of Melchizedek's teachings in her talk.
She notes that the central part of Melchizedek's teachings, the "Law of One," provides an understanding of how everything relates to everything else. By contemplating the mystery of infinity, she adds, we can better understand the Law of One and begin to unite with the Infinite One or Source.
Blending these spiritual teaching with science, Marsha will demonstrate how multiple universes and levels of consciousness can be accessed through the quantum field, which she describes as "the consciousness of the Divine creating the force of love that occupies all space in the universe."
Marsha will also explore our ongoing transition from the 3rd dimension through the 4th dimension to the 5th dimension and beyond, and how to prepare for this ascension process.
"As God's creations, we have access to all secrets and knowledge contained in multiple universes," says Marsha. "Deeper understanding of the levels of consciousness allows us to transcend our limited realities and to transform and heal our lives."
More About Marsha
Combining science with spiritual teaching and healing, Marsha seeks to empower people with an in-depth knowledge of how to blend physics and spirit to create life-transforming miracles. Through her company, Life Transforming Technologies, she assists those who choose to transform their lives physically, mentally, emotionally and spiritually. Her work respects all religions and a deep connection with one God.
Marsha has studied extensively, gaining a broad understanding of both traditional sciences and metaphysical and esoteric teachings. Her expertise combines her Master's degree in physics, and B.S. and Ph.D. in electrical engineering, with less traditional explorations of how the invisible manifests as the visible.
Her education includes the study of many religious, spiritual and healing traditions with noted teachers and healers, including Drunvalo Melchizedek, Gregg Braden, Dr. Michael Ulm and the Mystery School at The Summit Lighthouse.
In addition to being an ordained minister, Marsha is a medical intuitive and transpersonal spiritual counselor, who is highly trained to work with clients to enhance their healing. Using a variety of skills and practices, such as Matrix Energetics, Theta Healing and psychic surgery, Marsha communicates directly with the quantum field on behalf of the client. She is able to establish energetic rapport and work with patterns of light and information to help the client shift into healthier patterns.
In addition to her healing practice, she teaches a variety of spiritual development classes and workshops, including her own healing modality: "Healing with the Quantum Field." She is available for speaking engagements at churches, temples and spiritual study centers.
Healing with the Quantum Field: Connecting through the Heart
Dr. Walter's will conduct this more in-depth workshop Aug. 23-25 at her office, Angel Space, 3111 Lake Woodard Dr., Raleigh, NC 27604. Flyers will be available at the SFF lecture and workshop. This private workshop will involved a heart-centered process that focuses on clearing, strengthening and healing on all levels. It will be part experiential, part lecture, and part group healing.
For more information about this workshop and her SFF workshop, The Physics of Miracles, on Aug. 3, click here.
Contact Information:
www.marshawalters.com
mlwaltersphd@gmail.com
336-202-6132
Angel Door Prize – FREE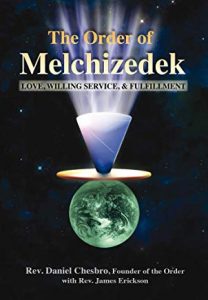 One copy of the book "The Order of Melchizedek: Love, Willing Service, & Fulfillment" by the Rev. Daniel Chesbro and the Rev. James Erickson. This book is recommended reading for those being ordained into the priesthood. It is intended to answer questions about the history of the priesthood, about Melchizedek, and the teachings. (Store value: $17)
Raffle Prizes –$5 each
A half-hour healing session with The Rev. Marsha Walters, Ph.D. Marsha begins a healing session by setting an intention and connecting to her guides in a conscious trance state. She then channels information for the client from her guides who often direct her to use various healing modalities, including Theta Healing, Matrix Energetics, sound healing or psychic surgery. (Value $90)
A combined past life and angel card reading by our meditation leader Candace Patrick, an intuitive empath and owner of Journey With Your Soul. ($90 value)
FREE Early Meditation – 6:30-7 pm
Energy Renewal, Chakra Cleanse and Empath Protection
by Candace Patrick
Arrive Early – There is no admittance after 6:30 pm, once the meditation begins.
Location: The Early Meditation will be held on the first floor in the Fellowship Hall where the refreshments are served during the break. Once you enter the front door, there will be signs to direct you.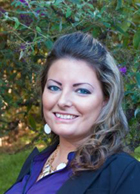 This guided meditation is designed to renew the body and mind with clean energy, while releasing any negative energy accumulated in the chakras. The meditation focuses on releasing, renewing and protecting personal energy. No previous meditation experience is needed; just join in, relax and follow along! This process works great for empaths, but is also for anyone who just needs a refreshing cleanse of their energy.
Our meditation leader, Candace Patrick, is a spiritual enthusiast who is passionate about helping others along their life journey. She has experienced the corporate career life, and although it was successful, it wasn't completely fulfilling for her. She opened her practice, Journey With Your Soul, in 2018 to assist others who may be experiencing any variety of feeling "stuck." She is an intuitive empath and uses her claircognizance and clairsentience skills to guide clients in the right direction. Some of her other skills are dream interpretations, past life readings, teaching meditation, spiritual coaching, Reiki, archangelic light and more.
Contact Information
candace@journeywithyoursoul.org
www.journeywithyoursoul.org
www.facebook.com/journeywithyoursoulcp
www.instagram.com/journeywithyoursoul
919-632-1192
Refreshments – FREE 
We serve light finger foods and water at intermission. To sponsor our refreshments in exchange for publicity for your practice or business, contact chairman@spiritual-frontiers.com.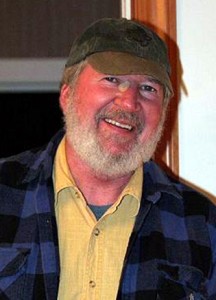 Artesian Spring Water from Tom Hildebrand
Each month Tom Hildebrand brings us delicious artesian spring water from his home near Siler City, close to the geographical center of North Carolina. This is wonderful water and you'll find details on how to purchase this water at HappyHillSpringWater.com.
---