Carmen Turner-Schott to Offer Astrology Workshop 1/27
January 27
6:00 pm EST -
8:00 pm EST
$50.00 – $100.00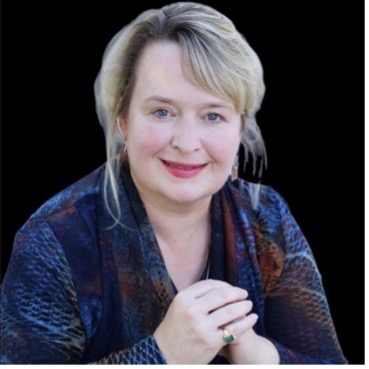 Popular astrologer and author Carmen Turner-Schott will offer a two-hour astrology workshop on Jan. 27 for $50 through SFF.
To register for the live Zoom workshop, please click here  to receive an email from Eventbrite with your private login in for the workshop. Or you may purchase a ticket below by 3 p.m. on the day of the event.
WORKSHOP
The two-hour January workshop, titled "Explore the Mysteries of the Eighth and Twelfth Astrological Houses." will be held Friday, Jan 27, beginning at 6 pm EST or 5 pm CST.
"These influences of the planets are felt by us in the form of "inclinations, tendencies, and urges" Edgar Cayce reading 781-5
"The inclinations of man are ruled by the planets under which he is born, for the destiny of man lies within the sphere or scope of the planets" Edgar Cayce reading 3744-4
What You Can Expect to Gain 
A basic and deeper understanding of the eighth and twelfth astrological houses.
A greater knowledge of planet placements and karmic issues related to planets placed in the eighth and twelfth houses.
An enhanced knowledge of the symbols of the eighth and twelfth houses.
Ability to understand and process eighth and twelfth house issues such as sexuality, death and dying, sacrifice, suffering, mystical experiences, psychic abilities, depression, loneliness, spiritual seeking, service to others, isolation, addiction, natural healing abilities and inheritances.
More about eighth house people and twelfth house people and the lessons that they face and the great journeys that they must travel.
 Understanding of Edgar Cayce's spiritual gifts through an in-depth analysis of his astrological natal chart. Edgar Cayce was an "eighth house person."
Knowledge about Carmen's research about the eighth and twelfth houses, energy patterns, relationship patterns and karmic cycles plus an understanding of the blessings and difficulties of the eighth and twelfth houses.
Testimonials
Carmen provided the group with a wealth of information about the 8th and 12th houses. I especially liked Carmen's format, using audio, video, lecture, and handouts to present the material, which was then followed by a set of thought-provoking questions for us to answer. The format invited lots of interaction among group members and made the class very interesting. Carmen also took the time to respond to each person's comments, providing additional astrological information and interpretations, and sharing many of her own personal experiences with the group related to the topic being discussed. This was an added bonus. S.V.
There were many things about the 8th and 12th house that I could relate to. This was a comfort to me that I could relate to these things and understand that they are planetary energies that can help me grow as a person. C.C.
About Carmen Turner-Schott
Carmen Turner-Schott, MSW, LISW, is a practicing licensed clinical social worker for the US Air Force, and a psychological astrologer, writer and teacher with national and international clientele. She received her undergraduate degree in Psychology from Fontbonne University in St. Louis, Missouri in 1997. She completed her Master of Social Work degree at Washington University in St. Louis, Missouri in 1999. She is a published author and has written nine books. Her most popular book is The Mysteries of the Eighth Astrological House: Phoenix Rising. Her two newest books are Sun Signs, Houses & Healing: Build Resilience & Transform Your Life Through Astrology and The Mysteries of the Twelfth Astrological House: Fallen Angels.
Carmen has been researching astrology, the eighth and twelfth astrological houses, trauma, healing, and transformation for the past 25 years. An eighth and twelfth house person herself, she has personally experienced the energies and lessons of these two very spiritually transforming houses. Carmen began her astrological work at the age of 16 after an experience with a glowing ball of light in her doorway and began studying metaphysics and the Edgar Cayce material at that time. She has presented astrology workshops for the Association of Research & Enlightenment (A.R.E.) throughout the years and teaches a variety of spiritual development classes.
You can contact Carmen through her website at https://www.carmenturnerschott.com, and all her books are available on Amazon.com.
Please click here  to register for the Jan. 27 Zoom workshop via Eventbrite or purchase a ticket below by 3 p.m. on the day of the event.
---