Dr. Jeff O'Driscoll—Spiritual Frontiers in the ER: One Physician's Journey
February 2
7:00 pm EST -
9:00 pm EST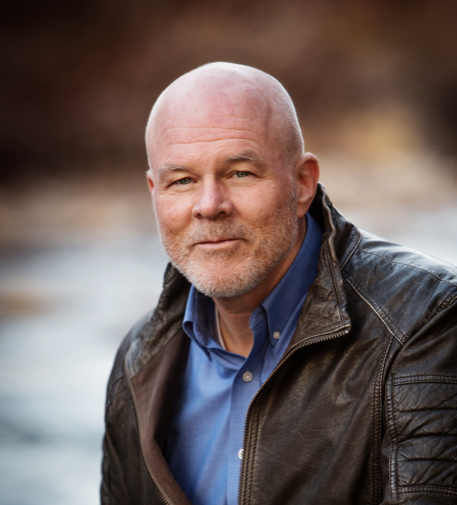 To register for this live Zoom presentation via Eventbrite, please click here
During his 25 years as an academically oriented emergency physician, Dr. Jeff O'Driscoll experienced phenomena that science could not explain. He regularly saw souls leave their bodies at death, and he communicated with them.
Such spiritual events were not new to him. They began in childhood after his brother died in a farm accident. But it was not until he stepped away from clinical medicine that Doctor Jeff finally began speaking about his experiences and published his award-winning memoir, "Not Yet," a transformative and encouraging account of his mystical experiences and the lessons he learned from encounters with spirits frequenting the Emergency Department.
Now, as an international speaker and an intuitive mentor, Doctor Jeff connects souls to their highest self and their most authentic life path.
In this presentation, Doctor Jeff will take SFF listeners on a spiritual journey with him, empowering them to better understand their own spiritual connections. From his perspective as a western-trained physician and academically-oriented scientist, and with his many profoundly spiritual experiences, he will offer participants a pathway to seeing science and spirit as complimentary, not contradictory. Viewing both sides of the veil, he will help reveal the mundane and miraculous in our daily lives.
"As I visit with people, I discern their gifts," says Doctor Jeff.  "I help them find their spiritual center. Whether speaking to large groups or small workshops, or during one-on-one mentoring, I don't give people my answers; I help them find their own. That's why I'm here. That's why I share. I exist to help souls heal."
More about Dr. Jeff O'Driscoll
Doctor Jeff Driscoll received his medical degree from the University of Utah and completed his residency training in Salt Lake City, Utah.
During his 25-year practice, he held an academic appointment from the University of Utah School of Medicine and taught students, interns, residents and fellows. He served as department chair for eight years, as a board member and president of his physician group and medical director for the Valley Emergency Communications Center.
He has written and published in several fields, including medical science, medical administration and leadership, theology, ancient scripture, biography, fiction, children's literature and his award-winning memoir, "Not Yet."
The memoir grabs highlights from his 25 years in the emergency department and walks readers through a series of experiences that open a window into a spiritual world. Leveraging the near-death experience of his friend, Jeff Olsen, and the shared-death experience he had with Olsen's deceased wife, O'Driscoll invites willing souls to look beyond the veil into a fuller, more inspired life.
Contact Information
www.jeffodriscoll.com
www.HelpingSoulsHeal.com
Register today by clicking here!
---
Our Mission
Our mission is to enhance the spiritual, mystical, and metaphysical awareness and consciousness of our community by sponsoring programs that facilitate personal growth and development and a holistic approach to health and living.
We are not affiliated with any religious organization.
---