Diana Henderson ~ The Archangels of Divine Light
February 1, 2018
7:15 pm EST -
9:30 pm EST
$8 – $10
February 1, 2018
7:15 pm – 9:30 pm
Who are the 12 Archangels of the Divine Rays of Light, and how can we work with these great beings to shift our lives into Divine alignment, harmony, joy, wholeness and grace? Each of the archangels offers profound and unique gifts to humanity.
In our February presentation, Diana Henderson will share information about, and guidance from, the archangels and provide insights into how we can join with them to fulfill our mission on Earth and make our own lives better in the process.
Diana has had angel encounters for much of her life and has been working consciously with the archangels since she began channeling them in 1999. She founded the Order of Archangel Michael in June 2002 and A Gathering of Angels monthly meetings in December 2005. She has taught classes on the Gifts of the Archangels, Cleansing with the Archangels, Archangel Raphael's Emerald Ray Activation, and Archangel Michael's Spiritual Warrior Cleansing Series, since 2004. She offered a series of monthly activations to the 12 Divine Rays of Light in 2011 and again in 2014. She is now working on a book that features Archangels Michael and Metatron.
During her 20 years as a healing arts practitioner and intuitive counselor, Diana has worked with angelic assistance during many sessions. Diana is a Reiki Master teacher. She is certified in therapeutic breath work and DNA activation and trained in a number of other techniques and modalities.
Most recently she was guided to "birth" a wonderful new healing modality, Sacred Heart Soul Healing (SHSH). Diana is ever grateful to Beloved Jeshua and the Ascended Masters and Archangels of Divine Light for giving her the guidance and understanding of this new modality. In Sacred Heart Soul Healing, Diana says that it is possible to channel any frequency or healing light needed to provide a path to greater wholeness, harmony and grace.
Diana, who maintains an office in Cary, now divides her time between two worlds, working as a writer and editor for Realization Press (www.RealizationPress.com) and Creative Type (www.CreativeType.biz) and teaching classes on the healing arts, intuition, angels, and more (www.SacredHeartSoulHealing.com).
Although she no longer does readings for clients, Diana still connects to the angelic realm each day both for personal harmony and to hold space with the archangels in their tireless efforts to provide world healing.
Angel Door Prize – FREE
A $25 Gift Certificate for the Dancing Moon.
Raffle Prize Tickets – $5 each 
An assortment of  five of Diana Henderson's Energetic Art Prints (Value $75).
One-hour Healing Energy Session with Meg McNally (Value $75).
Early Meditation – Free
6:30 pm – 7:00 pm
Arrive Early – Doors are closed and no admittance after 6:30 pm as the Meditation will be in session.
Location: The Early Meditation will be held on the first floor in the Fellowship Hall where the Refreshments are served during the Break. Once you enter the front door there will be signs to direct you.
__________________________________
Let Your Heart Shine
During our free meditation, Meg McNally will lead you on a journey to connect with your heart chakra and open it to receive love from the Divine. As we bask in this healing Love, we will share it throughout the world for healing and balancing.
Meg is a Reiki Master Teacher, Archangelic Light Master Practitioner, an ordained Peace Minister and a shamanic practitioner in the Incan tradition.   She provides healing energy sessions for those who wish to connect to the Divine, move forward on their journey and live a life they love.
Contact Meg McNally at 252-218-2614 or megm@bowheartbusiness.com.

Refreshments – FREE 
We serve light finger foods and water at intermission. To sponsor our refreshments in exchange for publicity for your practice or business, contact chairman@spiritual-frontiers.com.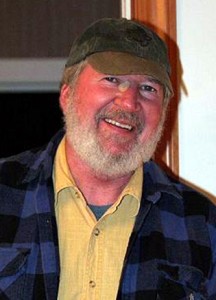 Artesian Spring Water from Tom Hildebrand Each month Tom Hildebrand (who is also our official hugger) brings us delicious artesian spring water from his home near Siler City, close to the geographical center of North Carolina. This is wonderful water and you'll find details on how to purchase this water at HappyHillSpringWater.com.
---