Lee Lawrence ~ A Roadmap of Spiritual Growth for All Religions
May 3, 2018
7:15 pm EDT -
9:30 pm EDT
$8.00 – $10.00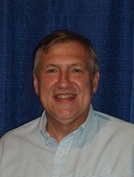 Thursday, May 3, 2018
7:15 – 9:30 PM
Lee Lawrence is often referred to as "The Man Who Reads Souls." That is because he is able to perceive the details of other people's psyche. His talents include distinguishing, as physical, the stored thoughts and memories relating to a person's life history, including experiences going all the way back to conception. He likens his vision of the human soul to an X-ray of human bones.
When someone exclaims "My Life Flashed Before My Eyes," Lee says the person is explaining the review process that occurs when an individual's conscious awareness is no longer limited to the physical body. At this time, awareness expands outward through the memories stored in the soul field surrounding the body, in reverse sequence of their occurrence. This same event happens at death and is described as the "Judgment." Ever since Lee's near death experience 30 years ago, these same stored memories of other people are physical to his perception of reality, thus the description of him as someone who "reads souls."
In his May 3 SFF presentation, Lee will tap into his vast knowledge and personal experiences to teach and demonstrate the anatomy and physiology of the human soul and how it interacts with the environment. This information can empower people to become aware that they are a soul experiencing a physical body. It can also help them grow in conscious awareness so they can experience and perceive reality directly with their consciousness, unshackled by the limitations of the five physical senses.
"These principles are what every religion on Earth is teaching for spiritual growth," says Lee. "This is the knowledge of the saints and mystics that previously was not allowed to be shared with the public. It is the process of experiencing the luminous through self-transcendence."
For 30 years, Lee has studied psychology, neuroscience and religion(s) to ground his expanded perception of reality in current scientific understanding of the human physical body and how it interacts with the human psyche. His studies have combined these specialized fields into one unified body of knowledge, without discounting the evidence of current research and understanding.
Lee says the application of this knowledge is limitless. He will explain and demonstrate how consciousness stores perceptual programming events, which are often created by perceived trauma. These stored perceptions predispose a person to—and often manifest as—illness, PTSD, cancer, MS, autism, gender identity, sexual preference, relationship attraction, personality attributes, learning disabilities, and psychological illnesses including depression, OCD, anxiety, phobias and many others. Lee will also explain the religious and spiritual practices of many religions and why they are important for spiritual growth.
His presentation will be an interactive event, requesting attendee volunteers for group demonstration.
Angel Door Prizes – FREE.
"Chanting is Universal!" A CD of chanting by Jon Seskevich and friends. (Value $12)
"Blue Grass Kirtan" A CD featuring Jon Seskevich and fiddle great AC Bushnell combining ancient sacred words in Sanskrit, Latin, and Tibetan chanted with old-time American Appalachian fiddle and banjo tunes. (Value $10)
A copy of Sharon Salzberg's book:  "Real Happiness at Work" Sharon Salzberg is a central figure in the field of meditation, a world-renowned teacher and NY Times bestselling author. She has played a crucial role in bringing meditation and mindfulness practices to the West and into mainstream culture since 1974. (Value $13.95)
__________________________________
Raffle Prize Ticket – $5
A two-hour soul reading reading by Lee Lawrence. (Value $200).
__________________________________
Early Meditation – FREE
6:30 pm – 7:00 pm
Arrive Early – Doors are closed and no admittance after 6:30 pm as the Meditation will be in session.
Location: The Early Meditation will be held on the first floor in the Fellowship Hall where the Refreshments are served during the Break. Once you enter the front door there will be signs to direct you.
__________________________________
A Ram Dass Loving Awareness Chant and Meditation
Jon Seskevich, a registered nurse at Duke University Medical Center, will lead us in a chant and meditation inspired by Ram Dass. In 1975, at age 23, he started his training as a teacher of meditation and healing under the mentorship of meditation expert, psychologist, spiritual teacher and writer, Ram Dass (Richard Alpert, Ph.D.). He has remained in contact with him ever since. For the past 30 years, as a nurse, he has been teaching meditation at Duke to people dealing with acute and chronic health challenges. For more than 20 years, he has also led a monthly chanting group in the Triangle. During this meditation, he will play a harmonium and lead the group in a chant for 10 minutes, using a melody that Ram Dass blessed him with in the 1970's. Then the group will continue in a silent meditation of loving awareness.
Contact Jon
Email: ram1008@hotmail.com
www.facebook.com/jon.seskevich
Refreshments – FREE 
We serve light finger foods and water at intermission. To sponsor our refreshments in exchange for publicity for your practice or business, contact chairman@spiritual-frontiers.com.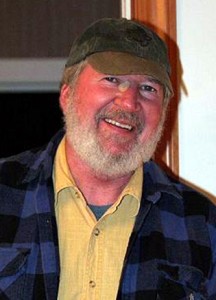 Artesian Spring Water from Tom Hildebrand Each month Tom Hildebrand  brings us delicious artesian spring water from his home near Siler City, close to the geographical center of North Carolina. This is wonderful water and you'll find details on how to purchase this water at HappyHillSpringWater.com.
9 people are attending Lee Lawrence ~ A Roadmap of Spiritual Growth for All Religions
---