Marsha Walters, Ph.D ~ Quantum Weirdness: Co-Creating with the Quantum Field
April 5, 2018
7:15 pm EDT -
9:30 pm EDT
$8.00 – $9.00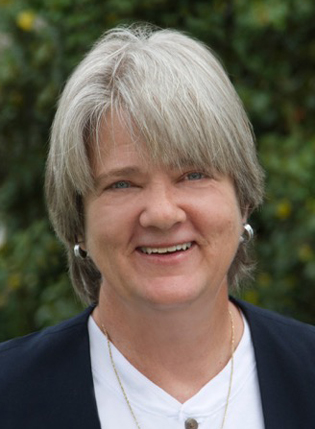 April 5, 2018
7:15 – 9:30 PM
SFF invites you this month to explore a simplified explanation of the quantum field and how you can co-create with this field of infinite possibilities to manifest miracles.   Marsha Walters, Ph.D., an engineering physicist, spiritual healer and minister, will be our esteemed speaker, replacing Lillie Leonardi, who had to cancel due to a death in the family.
Marsha, who works at the nexus of science and spirituality, describes the quantum field as "the consciousness of the Divine that creates the force of love, which occupies all space in the universe."
She will help us examine what science postulates about the field, and explore how that viewpoint compares to our understanding of the Divine. As part of this exploration, Marsha will help us establish rapport with the field through the field of our hearts and allow the wisdom and love of the field to "re-pattern" us.
With her guidance, volunteers from the audience will experience resonating with the field and allowing it to transform whatever may be desired in their lives.
About Marsha
Combining science with spiritual teaching and healing, Marsha seeks to empower people with an in-depth knowledge of how to blend physics and spirit to create life-transforming miracles. Through her company, Life Transforming Technologies, she assists those who choose to transform their lives physically, mentally, emotionally and spiritually. Her work respects all religions and a deep connection with one God.
Marsha has studied extensively, gaining a broad understanding of both traditional sciences and metaphysical and esoteric teachings. Her expertise combines her Master's degree in physics, and B.S. and Ph.D. in electrical engineering, with less traditional explorations of how the invisible manifests as the visible.
Her education includes the study of many religious, spiritual and healing traditions with noted teachers and healers, including Drunvalo Melchizidek, Gregg Braden, Dr. Michael Ulm and the Mystery School at The Summit Lighthouse. In addition to being an ordained minister, she is a medical intuitive and transpersonal spiritual counselor, who is highly trained to work with clients to enhance their healing. Using a variety of skills and practices, such as Matrix Energetics, Theta Healing, and psychic surgery, Marsha communicates directly with the quantum field on behalf of the client. She is able to establish energetic rapport and work with patterns of light and information to help the client shift into healthier patterns.
 In addition to her healing practice, she teaches a variety of spiritual development classes and workshops. She is currently providing two series of workshops in Raleigh: "Science and Spirituality" and the "I AM Teachings." Marsha also teaches her own healing modality: "Healing with the Quantum Field."
Marsha is available for speaking engagements at churches, temples and spiritual study centers. For those interested, there will be a sign-up sheet at the event to get a one-hour healing session with Marsha for $150.
For more Information:
www.marshawalters.com
mlwatersphd@gmail.com
336-202-6132
Angel Door Prize
A meditation CD by Marsha Walters titled "Heart Fires" ($15 Value).
Raffle Prize – $5
A past-life regression by Phran Gacher, lasting from one-to-two hours. (Value $80).
Early Meditation – Free
6:30 pm – 7:00 pm
Arrive Early – Doors are closed and no admittance after 6:30 pm as the Meditation will be in session.
Location: The Early Meditation will be held on the first floor in the Fellowship Hall where the Refreshments are served during the Break. Once you enter the front door there will be signs to direct you.
__________________________________
Phran Gacher of Garner will provide a relaxing, stress-releasing meditation aimed at appreciating the marvel of our bodies and the beauty, strength and magnificence of our beings.
Phran Gacher is an ordained peace minister, certified past-life regressionist, hypnotherapist, Reiki Master teacher, soul coach and a healer who works with many modalities. She has been on 100-mile and 120-mile walks for peace in the mountains of Italy and on peace meditation missions in Rome, Israel, Syria and Egypt. Phran leads individuals and groups into past lives to help them with current events and relationships. One of Phran's favorite occupations is to create and perform wedding ceremonies. Another is to clear houses of negative energy and to have haunting spirits escorted to another dimension.
Contact Information:
Phran Gacher
Perfect Ceremonies
842 Oakwater Drive
Garner NC 27529
919-779-7653
Text 919-592-0682
Rev.Phran@PerfectCeremonies.com
Refreshments – FREE 
We serve light finger foods and water at intermission. To sponsor our refreshments in exchange for publicity for your practice or business, contact chairman@spiritual-frontiers.com.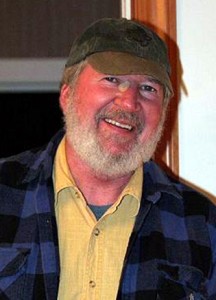 Artesian Spring Water from Tom Hildebrand Each month Tom Hildebrand (who is also our official hugger) brings us delicious artesian spring water from his home near Siler City, close to the geographical center of North Carolina. This is wonderful water and you'll find details on how to purchase this water at HappyHillSpringWater.com.
---