Marie Andersen-Whitehurst ~ Crystals, Gems and Minerals: Beyond the Basics
April 4, 2019
7:15 pm EDT -
9:30 pm EDT
$10
April 4, 2019
Marie Andersen-Whitehurst, an alternative healer and longtime owner of a gem and mineral store in Greensboro, will enlighten us in April with her deep knowledge of stones, including how they can be used for healing and attracting wealth.
"I plan to discuss various types of quartz such as Fadens, elestials, scepters and record keepers, and how they can be used," she said. "I will also discuss less common stones such as fluorite, dioptase, apophyllite and more. I will identify stones for each chakra, as well as stones for overall healing and attracting wealth, and those that never need clearing."
Marie will demonstrate how to clear stones and how to open chakras using a laser wand. She will discuss stone combinations that work well together and what they do. If circumstances allow, she will also have members of the audience test the stones for themselves.
More About Marie
Marie first became interested in stones when she used them to help heal her husband's back. A retired clinical social worker, she has studied many healing modalities including Reiki, crystal healing, clinical aromatherapy, Theta Healing, Matrix Energetics, intuitive anatomy and healing, light therapy, hypnotherapy, past life regression, life between life regression, and dowsing with a pendulum.
Marie studied crystal healing with two well-known crystal experts, Janeann Dow, author of "Crystal Journey: Travel Guide for the New Shaman" and Melody, the author of seven books, including "Love is in the Earth." Melody is a world-renowned scientist and an authority on working with the energies of the crystal and mineral kingdom. Marie is one of Melody's original 33 instructors who were trained to carry on her work.
Marie and her husband Mc have owned Earth Songs, a gem and mineral store in Greensboro, for 22 years.
In April, Marie will offer a two-day workshop on "Crystal Healing Level 1," at her workshop space in Greensboro. The class will be held Saturday-Sunday, April 13-14, from 9 a.m. until 5 p.m. Lunch is provided. The fee is $200. To register, email Marie at pebblelady@aol.com or call 336-580-7122.
Contact:
336-580-7122
Raffle Prize ~ $5
A 90-minute integrative health coaching consultation and private yoga practice by Sierra Luz.
This prize will include a 60-minute consultation on goals and desires for positive change with regards to eating habits and concerns. Sierra will provide professional guidance and tips, including a follow up email. Following the consultation, depending on what is discussed, the winner may continue with a 30-minute private yoga session that will contain two yoga asanas addressing proper alignment and awareness for a body concern. (Value $150)
Angel Door Prize
Angel juice spray made by Marie Andersen-Whitehurst. Angel juice acts like sage in its ability to cleanse a space and cleanse the aura.  Marie's angel juice is an elixir made of various stones including kyanite, herkimer diamond and yellow kunzite. The scent is Florida water. It is approved by Peruvian shamans to cleanse stone and spaces. (Value $18)
Early Meditation: "Laughing Meditation is the Best Medicine!" by Sierra Luz – FREE
6:30 pm – 7:00 pm, Thursday, April 4, 2019
Arrive Early – Doors are closed and no admittance after 6:30 pm as the Meditation will be in session.
Location: The Early Meditation will be held on the first floor in the Fellowship Hall where the Refreshments are served during the Break. Once you enter the front door there will be signs to direct you.
__________________________________
Laughter meditation is one of the easiest forms of meditation," says our April meditation leader Sierra Luz, owner and operator of Mindful Journey in Raleigh. "In a world where there's much to be taken seriously, it's important to remember to laugh. We want to laugh—not to make light of the severity of war, discrimination, terror threats, or climate change, but to maintain a perspective that there is still much to be thankful for and to celebrate in your life. Laughter meditation is an effective and easy way to create this balance. After all, there is much to be done to create peace and balance in the world."
Sierra Luz works with mindfulness tools such as breath work, meditation, yoga, wellness coaching, exercise and weight training to help bring wellness, spiritual growth and healing to her students.
Sierra was born in Havana, Cuba, and raised in northern California and Miami. With degrees in cultural anthropology and education, her background includes teaching ESL on five continents, working as a commercial and film actress, and becoming an award-winning motivational speaker.
In her mid 40's, while facing many life traumas, she began participating with the Animas institute and guiding through the School of Lost Borders in Colorado and California, and became a practitioner and facilitator. She is a transformational leadership coach accredited through the International Coaching Federation for Transformative Life Coaching and Integrative Wellness Coaching.
Sierra became a yoga instructor at the Shambhava School of Yoga in Nederland, CO. in 2008. She is certified in several forms of yoga practices, including yoga therapy. She received the rites of Shaman, and she is also a keeper of the Munaya Ki rites.   With her deep spiritual practice and connection, she has helped facilitate as the "Feminine Divine" in Ayahuasca and Peyote journeys with Peruvian and Native American healers.   She is certified in mindfulness-based stress reduction (MBSR) and mindful eating. She is also a Pilates instructor and senior fitness instructor.
Contact
Sierra Luz, M.Ed CHC E-RYT
sierra@mindfuljourney4health.com
www.facebook.com/mindfuljourney4health
Twitter: #mindfuljourney4health
919.521.1517
Refreshments – FREE 
We serve light finger foods and water at intermission. To sponsor our refreshments in exchange for publicity for your practice or business, contact chairman@spiritual-frontiers.com.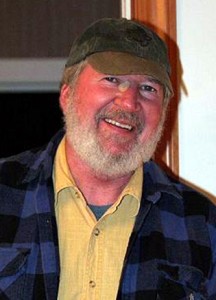 Artesian Spring Water from Tom Hildebrand Each month Tom Hildebrand  brings us delicious artesian spring water from his home near Siler City, close to the geographical center of North Carolina. This is wonderful water and you'll find details on how to purchase this water at HappyHillSpringWater.com.
---