Daran Wallman ~ How Sound Can Help You Heal and Transform Your Life
March 7, 2019
7:15 pm EST -
9:30 pm EST
$10
March 7, 2019
Daran Wallman, an intuitive healer and therapist based in Chapel Hill, will show and tell us how to use sound to move suppressed energy and emotions that block us from creating the life we desire. His process for healing is based not only on the power of sound, but also on the power of emotions and intentions.
"I want the audience to learn how important their emotions and intentions are in manifesting their desires and improving their lives," Daran says. "I will teach participants a technique on how to feel and express their emotions, and to accept themselves. The evening will include a guided visualization experience, inviting people to participate with their own intention, breath and sound."
Daran plans to bathe the audience in healing sound, using various sacred sound healing instruments, including the didgeridoo, crystal bowls, Tibetan bowls and vocal harmonics.
About Daran
Born with the ability to feel, see and move energy, Daran speaks from experience. He will share personal stories of how he has healed himself of colon cancer, sleep apnea, PTSD, depression, addiction, and injuries of the spine and knee, using the power of sound, creative visualization and emotions—a process he continues to refine, practice and teach.
After a very difficult childhood with his heightened sensitivity, Daran was inspired to start learning and teaching the martial arts, achieving a black belt in Zen Karate. Over the next 26 years, Daran opened a dojo, and developed and taught his own system, which emerged into a focus on self-healing rather than self-defense.
Using the focus and discipline he has learned, along with his innate intuitive ability, Daran has mastered the clearing of negative energy that blocks people from experiencing health and happiness.
In his Chapel Hill studio, Healing Earth Resources, Daran offers a combination of life coaching, intuitive counseling, shamanic healing, sound therapy, reflexology, and didgeridoo playing lessons for the treatment of sleep apnea and breathing issues. He focuses on helping clients heal and evolve their emotional and physical bodies, and empowering them to create the life they want. He says he "can see and help you connect to the loving Spirit of who you are, supporting you to be seen, be heard and be loved in all your relationships."
In March, Daran will offer a couple of sound bath healing meditations, which are considered to be one of the most deeply healing and restorative meditations possible because of the deep state of relaxation attained in response to the sound vibration. If you are interested in attending, please visit his website to learn more and to reserve your space.
Contact:
Phone/Text: 919-951-5644
Email: daranwallman@gmail.com
Website: www.daranwallman.com
www.facebook.com/daran.wallman
Raffle Door Prize ~ $5
One 90-minute healing sound healing session by Daran Wallman (Value $120)
Angel Door Prize:
Daran Wallman is offering two angel door prizes:
A one-hour private lesson on playing the didgeridoo with him. (Value $60)

Two admissions for monthly sound bath healing meditations at Healing Earth Resources, a Chapel Hill-facility owned and operated by Daran Wallman and Edie Stuber. (Value $40)
Early Meditation: "Creating Sacred Space" by Barbara-Lynn Freed – FREE
6:30 pm – 7:00 pm, Thursday, Dec. 6
Arrive Early – Doors are closed and no admittance after 6:30 pm as the Meditation will be in session.
Location: The Early Meditation will be held on the first floor in the Fellowship Hall where the Refreshments are served during the Break. Once you enter the front door there will be signs to direct you.
__________________________________
Creating sacred space with the seven sacred directions is the most important shamanic practice that Native Americans do to get in touch with Spirit. Barbara-Lynn Freed, a Triangle-based mystic, spiritual healer and teacher, will lead a "Creating Sacred Space" meditation to help us get in touch with these sacred forces, to receive their blessings and to embrace our own heart's wisdom.
Founder and facilitator of the Center for Transformational Studies, Barbara-Lynn takes a holistic approach to life and loves helping people understand the mysteries and challenges in their lives. Her 38-year eclectic background includes a four-year apprenticeship in Native American spirituality and healing, and independent studies in women's mysteries, archeo-astronomy, the mystical branches of the world's major religions, plus a cross-cultural study of ancient and indigenous people's perception of land, space, and time. Since July 2017 she has been studying Tibetan dream yoga, qigong, Tantric relating and "Harmonious Culture of Movement" with Bon Lama Tantrapa, the 26th generation lineage holder of his family's tradition of Qi Dao.
In 1992 she founded "Awakening the Heart!" spiritual healing practice. She was ordained as an Alliance of Divine Love interfaith minister in1993 and has practiced as a professional astrologer since 1980. After a year of spiritual retreat in 2009, she developed a cross-cultural, shamanic apprenticeship titled: Resurrecting the Old Ways: Walking the Land and Honoring the Spirits in Right Relationship. You can find out more information about her and her work at http://transformationalstudies.com/.
Refreshments – FREE 
We serve light finger foods and water at intermission. To sponsor our refreshments in exchange for publicity for your practice or business, contact chairman@spiritual-frontiers.com.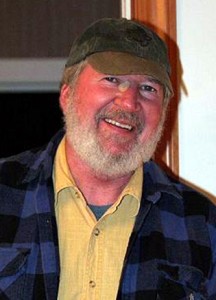 Artesian Spring Water from Tom Hildebrand Each month Tom Hildebrand  brings us delicious artesian spring water from his home near Siler City, close to the geographical center of North Carolina. This is wonderful water and you'll find details on how to purchase this water at HappyHillSpringWater.com.
---