Sherrie Dillard ~ Meet and Work with Your Higher Energies ~ February 6, 2014
February 6, 2014
7:15 pm EST -
9:30 pm EST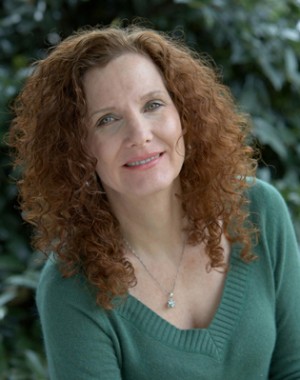 We are in a new era: An energy shift that began in 2012 opened the planet to a higher frequency of spiritual, creative, and loving vibrations that continues to expand.
Do you wonder if there are unseen presences guiding and caring for you? Would you like to communicate with and access higher vibrations of love and guidance? In this talk, Sherrie Dillard will share her knowledge of interactions with spirit guides, angels, and higher vibrational energies and will show us how to become more aware of our own spirit helpers. She'll introduce us to our own "cosmic dream teams"—the spiritual beings who help us create and live our most powerful lives—through experiential meditations and visualizations. For several audience volunteers, she will tune in to their own guides, angels, and loved ones to share their messages and to illustrate the distinct and varied influences that are available to us.
Psychic since childhood, Sherrie Dillard is a professional psychic, medium, counselor, and teacher for over 30 years. From her practice in Durham, she has given over 50,000 readings worldwide, serving an international clientele that includes spiritual leaders, celebrities, and business executives. She hosts "Intuit YOUniversity," a weekly radio show on Transformation talk radio, and is the author of four books, all of which will be for sale at the lecture:
Discover Your Psychic Type : Developing and Using Your Natural Intuition
The Miracle Workers Handbook: Seven Levels of Power and Manifestation of the Virgin Mary
You Are a Medium: Discover Your Natural Abilities to Communicate with the Other Side
Love and Intuition: A Psychics Guide to Creating Everlasting Love
In 2010, she spoke for SFF about her experience solving crimes intuitively; she teamed up with astrologer Bernie Ashman for our 2012 annual forecast; and she has been a frequent participant in SFF's annual Psychic & Healing Fairs. Learn more about Sherrie and her work at www.SherrieDillard.com.
Angel door prize – free
There will be three door prizes, all books generously donated by Sherrie Dillard.

You Are A Medium – a $17 value
The Miracle Worker's Handbook – a $23 value
Love and Intuition – a $17 value
This month's raffle! – $5
Enter to win a one hour Akashic Records reading by Alma Palmer, a $75 value.
Alma Palmer offers Akashic Records readings, tapping into your unique record to communicate with your personal masters, teachers, and loved ones in spirit. This group of your "spiritual cheerleaders" provides insight about your romantic relationships, career, family dynamics, past lives, pre birth planning and current life path. The Akashic Records are a vibrational record of every soul and it's journey.  Alma is a psychic, medium, certified Akashic Records practitioner and certified Reiki practitioner. Please check out her website at www.almapalmer.com .
Early meditation – free
6:30 – 7:00 PM
This month's meditation will be lead by Alma Palmer.
This will be Alma's "A Hundred Thousand Angels Meditation". It is a guided meditation that will assist participants in accessing their Akashic Record and experiencing the unconditional loving presence of their masters, teachers and loved ones.
Refreshments – free
We serve light finger foods and water at intermission. To sponsor our refreshments in exchange for publicity for your practice or business, contact Info@Spiritual-Frontiers.com.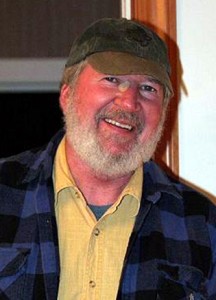 Tom Hildebrand brings us delicious artesian spring water from Siler City each month. You'll find details on how to purchase this water at HappyHillSpringWater.com.



Non-SFF Sponsored Workshops
Sherrie has two workshops scheduled around the time of her talk for SFF that we would like you to know about.
. Activate Intuitive/Psychic Ability – January 26, 2014 from 10:00 AM to 3:00 PM
. Develop Medium Abilities – March 1, 2014 from 10:00 to 3:00
For more information on these workshops, please go to Sherrie's website www.sherriedillard.com/classes-and-workshops.html

---