Dale Allen Hoffman ~ Vocal Toning as a Path to Cosmic Consciousness
March 6, 2014
7:15 pm EST -
9:30 pm EST
Vocal Toning as a Path to Cosmic Consciousness
Based on his forthcoming book Echoes of an Ancient Dream,  Dale Allen Hoffman offers an informative talk and experiential gathering looking deeply into the cleansing and transformative power of vocal toning, also known as intonation, conscious breath work and meditative science as a daily spiritual practice to transform the architecture of the soul.

Learn how the Sematic languages of Aramaic, Hebrew and Arabic, as well as Sanskrit and many indigenous languages are built upon specific phonetic sounds relating to personal states of consciousness. The meanings of many of these sounds work together to create vibratory experiences meant to awaken our awareness of this essence within ourselves, and to hyper-stimulate our perception of body, mind, spirit and environment.

Dale shares his insight into the midrashic (interpretive) levels (pardes) of meaning embedded within sacred alphabets, languages, glyphs, and teachings and how a deeper understanding of these layers helps foster the cultivation of a direct, experiential relationship with humanity's most sacred teachings. Learn about the sacred origin of the ancient Hebrew and Aramaic alphabets as well as experiencing specific exercises and practices to help awaken an ever deepening awareness of the evolving nuance of meanings beneath the literal surface meanings of sacred and religious texts. Dale will also offer a discussion of recommended reading and resources for further personal or group study as well as an extensive question and answer session.

Join us for this fascinating program with Dale Allen Hoffman. You can learn about him and his work at www.DaleAllenHoffman.com.

Dale will be offering 60 minute Private Sessions on Stillpoint Shamanic Breathwork on Friday, March 7 and will also be conducting a two hour workshop on Saturday morning March 8 on Aramaic Toning and Prayer Circle.
Angel door prize – free
Dale has generously donated four of his DVDs and CDs which will be given out as door prizes. They are:
1 CD – ENANA: Living from the I Am
1 CD – Beyond the Veil: The Awakening of Humanity
1 DVD – The Word: Sacred Illumination on the Ancient Aramaic Teachings of Yeshua
1 MP3 Digital Download (2 Disc Set) – Beyond Duality: The Resurrection of Eve
Early meditation – free

Joy Ayscue will conduct an "Honoring Your I AM" meditation before Dale's talk.
Joy Ayscue is an empathic, intuitive healer, teacher, coach, evolutionary agent of change, artist and writer.   Her life's work is to motivate, inspire, support, empower and guide others along their own personal path of awakening to their authentic nature, talents, abilities and purpose.  You may want to check out her website www.consciousjoy.org.

Raffle prize – $5
Here is a chance to own an original, abstract acrylic on canvas, 16″ X 20″, intentionally infused with the Power of LOVE that is valued at $150. Here is the painting she has created for this raffle. You can see some of her paintings on her website www.consciousjoy.org.
Refreshments – free
We serve light finger foods and water at intermission. To sponsor our refreshments in exchange for publicity for your practice or business, contact Info@Spiritual-Frontiers.com.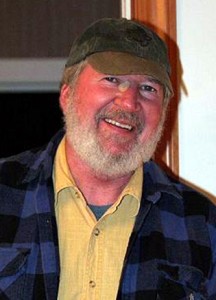 Tom Hildebrand brings us delicious artesian spring water from his home near both Siler City and the geographical center of North Carolina each month. You'll find details on how to purchase this water at HappyHillSpringWater.com.
If you would like to purchase tickets in advance, please go to the listing for this event under the "Upcoming Events" column.
---