SFF's 2022 Virtual Psychic & Healing Fair: Buy Your Tickets June 2-5!
June 2, 2022
6:00 pm EDT - June 5, 2022
6:00 pm EDT
$25.00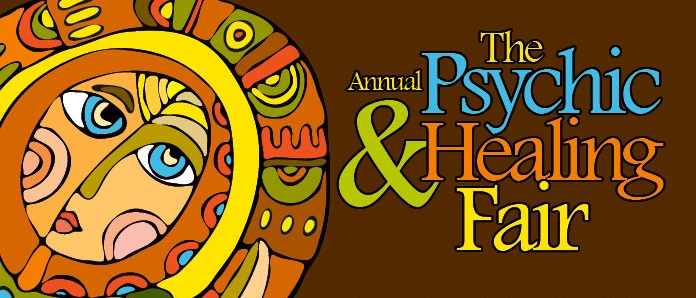 SFF is excited to offer its third "Virtual" Psychic and Healing Fair, with sessions from 16 outstanding practitioners! While past fairs have been held in person, SFF will hold this year's 21st annual fair "virtually" again as a safe and convenient alternative, in response to Covid-related precautions.
Plan to buy your tickets for SFF's 2022 annual fundraising fair
from 6 pm Thursday, June 2 until 6 pm Sunday, June 5!
Tickets will be limited and available on a "first-come, first-served basis."
Each ticket entitles you to a 20-minute session from your pick of 16 of the area's top metaphysical practitioners and holistic healers. Listed below, these practitioners are donating their time and talents to serve the community and support SFF. All proceeds will help SFF continue to offer a variety of high-quality speakers.
Practitioners will include a variety of intuitives, readers and healers offering services, such as animal communication, astrology, Tarot, angel card readings, angel therapy, shamanic divination, distance Reiki, distance healing, intuitive guidance, energy clearing, and remote energetic cord cutting.
About the Fair
Purchasing Tickets: Participants will purchase their tickets online at this website from 6 pm Thursday June 2 until 6 p.m. Sunday, June 5 by credit card or PayPal.  The cost per ticket is $25.
Sessions:  Each practitioner will offer between four to eight 20-minute time slots. You will purchase the tickets on this website, and the practitioner will contact you the following week to set up an appointment that is convenient for both of you by July 5, unless otherwise arranged with the practitioners.
Limited Tickets. Tickets will be sold and time slots will be assigned on a "first-come, first-served" basis. You may purchase one ticket, or as many as are available to you, but you may NOT purchase back-to-back tickets with the "same" practitioner.
Disclaimer. Before purchasing tickets, you must sign a Disclaimer Form that affirms that the services you are about to receive are for entertainment purposes only and not medical advice.
Virtual Format. This fair will be a virtual event, and sessions with practitioners will be held either online (Zoom, FaceTime, Skype, etc.) or by telephone. With one exception: Vicki Penninger and Ruth Ann McDonald have offered to hold their sessions in person, if the buyer would prefer.
Meet Our Practitioners
Information about our talented and gracious SFF 2022 Virtual Psychic & Healing Fair practitioners is listed below in alphabetical order, starting with first names.
Remember!
To get the sessions you want, buy your tickets early, starting June 2 through June 5! There are just four to eight sessions available per practitioner, so sign up quickly to get a session of your choice on a "first-come, first-served basis."
Intuitives and Readers
Chuck Rich will offer angel oracle card readings or shamanic divination to provide intuitive guidance regarding your questions about personal relationships, reaching career goals, and other life issues. Chuck is certified in angel card reading, and angel intuition and healing by Marcia and Jack Hebrank, and he is a shamanic practitioner. He is certified as a Usui Reiki master teacher and archangelic light master by Vickie Penninger. He has also completed training in mediumship and psychic development. Chuck has a PhD in counseling. crich42@twc.com.

________________________
Elizabeth Wilson will offer astrology or Tarot readings, or one of these three astrology reports via email: 1) CHILD *STAR: details a child's gifts/talents, 2) SKYLOG: current trends for six months, or 3) ASTROTALK: a description of a person's planetary configurations.  Sessions cover areas such as personal development, relationship growth, self-exploration, vocation or relocation. Elizabeth is experienced in several spiritual and energetic healing modalities to help support you! A professional astrologer with more than 40 years' experience, she is also an Interfaith minister, past president of the Network of Triangle Astrologers, a chapter of the National Council for Geocosmic Research, a Usui Reiki master, a certified labyrinth facilitator through Veriditas, and a certified practitioner in feng shui and space clearing.
________________________
Erica Petersohn from Dharma's Love with offer Reiki and Chakra cleansing or a psychic reading (understanding about future events, such as career or love life). Erica is a psychic medium, Reiki master and spiritual life coach. She assists in healing as both an evidential medium and trance medium. Erica studied under Peruvian Shaman, Danielle Rodriguez and is a full mesa holder. Erica has earned a master's in metaphysical sciences degree and has completed extensive studies under several world-renowned instructors such as James Van Praagh, Tony Stockwell, and Mark Bedwood. She has also studied under several local mentors such as Lisa Bouvard, Susan Melchione, and others. She is willing to offer services virtually or in person. www.dharmaslove.com
________________________
Lori Diebold will give Akashic record readings that can assist with identifying any blocks holding you back from achieving your goals and highest potential and determining what needs to be done to transform them. Lori is a master metaphysical practitioner, certified akashic record reader, Rohun therapist, Reiki/master teacher, healing facilitator, archangelic light practitioner and certified intuitive. She has completed certifications in mediumship, in-depth and advanced channeling at the Arthur Ford International Academy. She is a certified angel intuitive healer. www.thehealingheart.love
________________________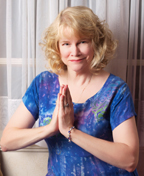 Marcia McCollum Hebrank, MSW, "Moon," will offer a choice of energetic cord cutting, life force healing, medical intuitive detoxification, or an Angel card reading in which she will connect with Guardian Angels, Archangels, and Ascended Masters. Life force healing helps clear negative energy, limiting thought forms, and discarnates for multi-level healing and protection. With Moon's wealth of experience, you'll receive guidance to help you make wise decisions, evolve, heal, and live a fuller, more prosperous life. Moon is a Doreen Virtue trained & Certified Angel Intuitive®, faculty member for the Foundation for Shamanic Studies, Angelic Reiki® Master Teacher, intuitive counselor, medical intuitive, spiritual healer, shamanic practitioner, and teacher of healers & intuitives at One Light Center in Durham, NC. One Light Center
_______________________
Melina Mortensen will offer intuitive soul path readings. As written in her recently published book, "Dreamland: The Story of an Earth Angel," she has awakened to innate psychic abilities that have rendered her capable of providing intuitive readings with a look into prior lives and how one's soul is wishing to express itself during a current incarnation.
______________________
Philip Young will offer 10-card Tarot readings to help you analyze your present situations and think about them in creative and critical ways. Readings will be focused on a specific question, area of your life, or openness to whatever comes through. Philip Young has been practicing Tarot reading since 1992 and is a professional spiritual adviser with a full-time practice in Durham. www.blackunykorn.com
________________________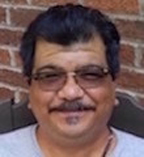 Rick Noriega, also known as Hawkeye, will provide intuitive card readings to help remove blocked energy. Rick comes from a long line of curadors (the Spanish word for healers). From an early age, he has felt and seen the presence of spirits and energies. He has over 10 years of experience as an intuitive card reader. healingbyhawkeye.com
_______________________
Ruth Ann McDonald will offer angel Tarot readings with intuitive guidance and/or a Reiki treatment.  In her intuitive readings, she relays what she is seeing and hearing from Spirit. She has studied under Donald J. Bures of Indiana University for Reiki 1 & 2 and under master teacher Chrisina Alfandria of Angel Chatter, Sacred Spiritual, and Sheila Gillet who channels Theo. She has also taken classes with Vincent Genna. Ruth Ann is offering virtual and in-person sessions.
________________________
Stephanie Massengale will offer channeled messages from Arya, a loving 5th dimensional being from the Arcturus star system. You may ask Arya any question on any topic related to yourself or questions about the Universe. Arya is very knowledgeable on a variety of topics. Stephanie is a oneness blessing facilitator, an Akashic records reader, and has been trained in archangelic light. She has more than 15 years' experience in metaphysics, has had two near-death experiences, and has provided more than 10,000 readings. www.intuitivewisdomtoday.com
________________________
Xandra Xavier will offer animal communication sessions and/or intuitive readings, involving intuitive guidance, past lives, spirit guides and mediumship, as appropriate. Xandra has more than 25 years working in the fields of animal communication, intuitive and spiritual counseling, life coaching, energetic healing, shamanic practices and medical intuitive work for people and animals. She also does past life readings, works with angelic, elementals and spirit guides, and offers nutritional counseling. She trained at the Shamanic Institute with Shana & Dana Robinson of Maryland, and Donna Gulick of Chapel Hill was her intuitive mentor. She has worked as an intuitive for the California Psychic Network and has taught animal communication, psychic development and medical intuitive skills on her own and for the Rhine Research Center. www.xandraxavier.com
Healers 
Aaron Gustwiller will use shamanic and Reiki techniques to help you release heavy energies related to your current emotions via an interactive telephone conversation. Aaron is a shamanic practitioner and Reiki master. His spirit guide moves his fingers while he telepathically communicates with her to relay messages to you for your healing. www.divineguidedhealing.org
________________________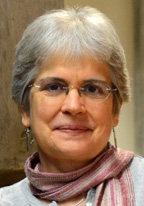 Alice Hough will offer a 20-minute luminous energy field cleanse. This cleanse clears old energies from your chakras and balances your entire energy field. It is like having a warm breeze blow through your entire body and spirit, leaving you fresh and clean inside and out.  Alice is a western medicine woman, initiated by the Q'ero shamans of Peru into their ancient lineage.
________________________
Lyneah Marks will offer soul integration and past life healing. Her work is based on your intention and can include past life healing, energy work and soul integration. Practicing full time since 1996, Lyneah is a gifted intuitive and energy healer. She works with your needs and intuits what will most help you move forward on your path at this time. www.bodysoulandangels.com
________________________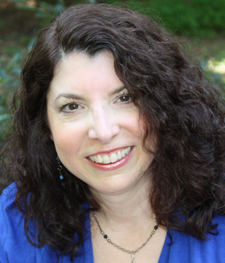 Susan Melchione, MSW will provide archangelic light or Reiki with intuitive messages to assist you with receiving clarity and healing the root cause of your issue. Susan is an intuitive healer, spiritual teacher and speaker with an extensive background in psychotherapy. Her powerful and compassionate healing sessions assist with gaining clarity, experiencing peace and finding more ease with moving forward. She teaches archangelic light energy healing and Reiki and Chakradance including practical tools for managing one's own energy. Susan also facilitates mentorship, empath empowerment and emotional healing workshops. SusanMelchione.com
________________________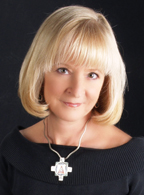 Vickie Penninger will offer remote energetic cord cutting. This process severs and dissolves the damaging tentacles of energetic connection that we have with others (including institutions and family lines) from the past, present and into the future. This leaves room for the positive connections to thrive. Vickie is a healing facilitator and teacher of many energy-healing modalities. She studied with shamans in Peru and is a Mesa Holder in the Incan tradition. Vickie is offering virtual and in-person sessions. www.TheReikiChannel.com
Look Below to buy your tickets!
---
Our Mission
Our mission is to enhance the spiritual, mystical, and metaphysical awareness and consciousness of our community by sponsoring programs that facilitate personal growth and development and a holistic approach to health and living.
We are not affiliated with any religious organization.
---