Tickets Sale Extended for SFF's 2023 Psychic & Healing Fair until Sunday, June 11
June 1

-

June 11

Free – $25.00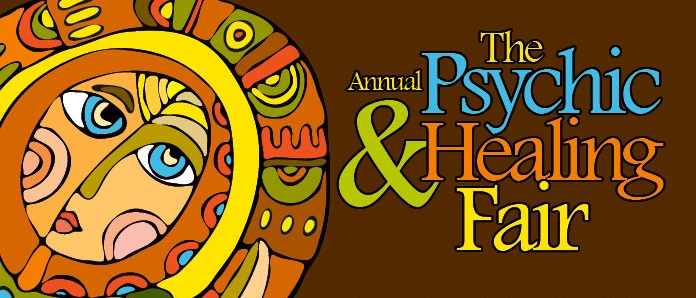 SFF will offer its fourth "Virtual" Psychic & Healing Fair, with sessions from 15 outstanding practitioner.
Due to some unforeseen technical issues,  the remaining tickets will continue to be available on a "first-come, first-served basis" until 11:30 pm, Sunday, June 11.
Scroll down to buy your tickets at the bottom of this page.
If possible, use your computer instead of your phone to purchase tickets. Most of the technical issues that people had buying tickets were encountered while trying to purchase using their phone.
Each ticket will entitle the buyer to a 20-minute session from their pick of  top metaphysical practitioners and holistic healers. Listed below, these practitioners will donate their time and talents to serve the community and support SFF. All proceeds will help SFF continue to offer a variety of high-quality speakers.
Practitioners typically include a variety of intuitives, readers and healers offering services, such astrology, Tarot, angel card readings, angel therapy, shamanic divination, distance healing, intuitive guidance, energy clearing, and remote energetic cord cutting.
About the Fair
Purchasing Tickets: Participants will purchase their tickets online at this website  until 11:30 p.m. Sunday, June 11 by credit card or PayPal.  The cost per ticket is $25. Because credit card payments are processed through PayPal, it is necessary to either have a PayPal account or be registered with SFF.
Sessions:  Each practitioner will offer between five to eight 20-minute time slots. You will purchase the tickets on this website, and the practitioner will contact you the following week to set up an appointment that is convenient for both of you by July 4, unless otherwise arranged with the practitioners.
Limited Tickets. Tickets will be sold and time slots will be assigned on a "first-come, first-served" basis. You may purchase one ticket, or as many as are available to you, but you may not purchase back-to-back tickets with the same practitioner.
Disclaimer. Before purchasing tickets, you must sign a Disclaimer Form that affirms that the services you are about to receive are for entertainment purposes only and not medical advice.
Virtual Format. This fair will be a virtual event, and sessions with practitioners will be held either online (Zoom, FaceTime, Skype, etc.) or by telephone. Two practitioners, Hawkeye and Vicki Penniger, will  hold their sessions in person, if the buyer would prefer.
Meet Our Practitioners
Information about our talented and gracious 2023 Virtual Psychic & Healing Fair practitioners is listed below in alphabetical order, starting with first names.
Remember!
To get the sessions you want, buy your tickets early, starting June 1 through June 11! There are just five to eight sessions available per practitioner, so sign up quickly to get a session of your choice on a "first-come, first-served basis."
Intuitives and Readers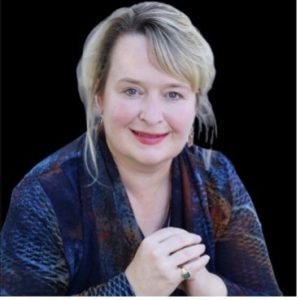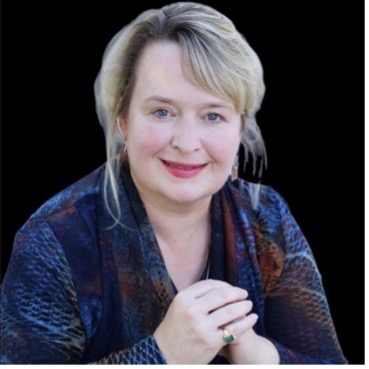 Carmen Turner Schott will offer psychological astrology consultations mixed with akashic records. Carmen began her astrological work at the age of 16 after an experience with a glowing ball of light in her doorway, which prompted her to begin studying metaphysics. She has presented astrology workshops for the Association of Research & Enlightenment (A.R.E.) and has published nine astrology books. She is a licensed clinical social worker. carmentschott.com
________________________
Chuck Rich will offer angel oracle card readings or shamanic divination to provide intuitive guidance regarding your questions about personal relationships, reaching career goals, and other life issues. Chuck is certified in angel card reading, and angel intuition and healing by Marcia and Jack Hebrank, and he is a shamanic practitioner. He is certified as a Usui Reiki master teacher and archangelic light master by Vickie Penninger. He has also completed training in mediumship and psychic development. Chuck has a PhD in counseling. crich42@twc.com.
________________________
Darrel Steen will offer astrology and astrocartography readings. He will discuss your current issue, related maps and answer your questions as time permits. An accurate birth time is required. Darrel has been a professional, full-time astrologer for 40 years. darrellsteenastrology.com 
________________________
Elizabeth C Wilson will offer astrology or Tarot readings or one of three astrology reports: 1) CHILD *STAR: a child's gifts/talents, 2) SKYLOG: 6-month trends, or 3) ASTROTALK: a description of a person's chart. Sessions will cover areas such as personal development, relationship growth, self-exploration, vocation and relocation. She is a professional astrologer with more than 40 years of experience. She is also an interfaith minister, past president of the Network of Triangle Astrologers; AFA, ISAR Member, Usui Reiki Master, certified Veriditas labyrinth facilitator, and a certified practitioner in Feng Shui and space clearing. ecwilson888@gmail.com
________________________
John Wessels, M.B.A., M.Div., Ph.D. will offer natal chart astrological readings that explore innate gifts and ancestrally inherited behavioral patterns and include relationship/financial/health/ and career guidance, as well guidance relative to current and future astrological transits. He has more than 50 years of experience as a professional astrologer and over 35 years as a spiritual counselor and therapist. linkedin.com
________________________
Laurel Kassor will provide astrology readings that focus on current energetic themes around various areas such as career, general direction, relationships and self-exploration. Laurel is a professional astrologer and intuitive life coach with 12 years of dedicated astrological and spiritual studies. attunedalignment.com
________________________
Linda Watson will provide an astrology reading of your choice: birth chart, year ahead, life path or vocation. She has studied with many well-respected astrologers, the London School of Astrology, and completed a year mentorship program with astrologer Rebecca Gordon. She is a member of the American Federation of Astrologers and the resident astrologer for the international magazine, "Live, Love and Eat" writing about astrology, planetary transits, and lunar events. soulguideastrology.com.
________________________
Mariela Siwarqinti will offer soul alignment Tarot readings. She uses spreads that can reveal alignment or misalignment with your goals and aspirations. She will compare the energy of your current alignment with the one that your Soul is ready to manifest and the best ways to receive the wellness, wealth and the well-being that your Soul is aligning for you. Mariela is certified in three energy healing modalities and has completed formal mediumship training.  revealinghealinglight.com
________________________
Rick Noriega, also known as Hawkeye, will provide intuitive Tarot and Oracle card readings to help remove blocked energy. Rick comes from a long line of curadors (the Spanish word for healers). From an early age, he has felt and seen the presence of spirits and energies. He has over 10 years of experience as an intuitive card reader. healingbyhawkeye.com
________________________
Ruth Ann McDonald will offer angel Tarot readings with intuitive guidance and/or a Reiki treatment.  In her intuitive readings, she relays what she is seeing and hearing from Spirit. She has studied under Donald J. Bures of Indiana University for Reiki 1 & 2 and under master teacher Chrisina Alfandria of Angel Chatter, Sacred Spiritual, and Sheila Gillet who channels Theo. She has also taken classes with Vincent Genna. Ruth Ann is offering virtual and in-person sessions.
________________________
Yodie Sky will offer astrology, tarot and intuitive readings that may cover any area of your life to provide you with guidance to overcome any situation to move you forward.  With five years of experience, Yodie will offer virtual or in-person sessions. yodieshouseofhealing.com
________________________
Healers
Lori Diebold will offer angel therapy sessions that include an angel card reading and healing with the archangels. Lori is certified as an angel therapist, angel card reader, Reiki master/teacher, angelic Reiki teacher, shamanic practitioner, and past life healer. She has studied at the Delphi University Metaphysical School and completed training as a master metaphysician, certified spiritual healer, sound and color healing practitioner,and Rohun therapist, inner child therapy, in-depth and advanced channeling. www.thehealingheart.love
________________________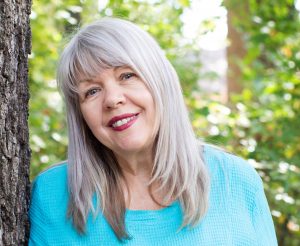 Lyneah Marks will offer personal intuitive healing using soul integration and body, soul and angel healing. In sacred space, Lyneah will intuit the root causes of your issue and facilitate your growth with the assistance of your guides and hers. She will use techniques such general clearings, removal of blocks, energy work, guidance, ancestral and past life healings to achieve the greatest benefit at this time. With childhood healing abilities increased through a near-death experience, Lyneah has authored three books and has provided full-time healing services for over 25 years. www.bodysoulandangels.com 
________________________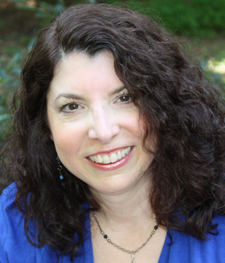 Susan Melchione, MSW will provide archangelic light or Reiki with intuitive messages for clarity, guidance and to assist with healing the root cause of an issue. Susan is an intuitive healer, spiritual archangelic light and Reiki teacher and speaker with an extensive background in psychotherapy. She holds a BA in psychology and an MSW in social work. She also offers practical tools for managing your personal energy, which is especially helpful for sensitive souls and empaths. susanmelchione.com 
________________________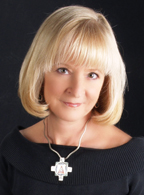 Vickie Penninger will offer energetic cord cutting to sever the damaging connections with others leaving room for positive energy to grow stronger. Vicki is a Reiki master teacher, archangelic light teacher, crystal energy therapy teacher, past life regression, mesa holder in the Inkan shamanic tradition, creator of this method of energetic cord cutting. She has been teaching since 1997. thereikichannel.com
---
Our Mission
Our mission is to enhance the spiritual, mystical, and metaphysical awareness and consciousness of our community by sponsoring programs that facilitate personal growth and development and a holistic approach to health and living.
We are not affiliated with any religious organization.
---