Steven Rogat ~ Resonance – An Experience in Healing ~ April 6, 2017
April 6, 2017
7:15 pm EDT -
9:30 pm EDT
$8.00 – $10.00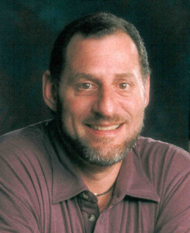 Steven Rogat
Resonance – An Experience in Healing
April 6, 2017
Location: Unity of the Triangle, 5570 Munford Road, Raleigh, NC
_____________________
Steven Rogat will present Ho'oponopono, pronounced ho-o-pono-pono, a Hawaiian technique that involves finding in one's self that which is like (which resonates with) others in the environment, allowing us to resonate with another being and assist in their healing by healing ourselves. As we recognize and heal a limitation, we can then share this healing with the other. Using Ho'oponopono, we can go beyond ourselves and our limitations, bringing others with us to that elevated state. This can apply to forgiveness, physical limitations, emotional hindrances, limiting thoughts, telepathy, bodywork, and so much more.
The evening offers an understanding of this wonderful tool.
Steven will begin with information, examples, and potential applications.
He will continue with experience and tangible results.
Through the breath, imagery, heart opening, sound, and other tools, we can resonate and merge with the elements, plants, animals, people and Spirit. We can share the healing and receive the healing, truly reaching unity. Blessing ourselves, we bless others. Blessing others, we bless ourselves.
____________________
Steven Rogat, a gifted clairvoyant, medical/emotional intuitive, and Shamanic healer is known for his ability to touch others' lives with his wisdom, insight, and healing. Following extensive studies in Hindu and Buddhist meditation as well as Cross Cultural, Celtic, Peruvian and Hawaiian Shamanism, Steven uses his natural abilities to connect with spiritual guidance as he helps clients navigate a pathway toward health. As a licensed professional counselor, nationally certified counselor, body worker, Hypnotherapist, Eye Movement Therapist, and Thought Field Therapist, he brings to his practice over 35 years of experience in metaphysical as well as traditional approaches to healing.
Steven's work has been well received by health, business, and educational institutions internationally. Public appearances, lectures, radio shows, metaphysical fairs, and workshops are just a part of the rich experience he brings to the healing profession as co-founder, with his wife, Marcia, of the Creative Thought Center in North Carolina.
Steven donates his time and metaphysical experience to participate as a Practitioner at Spiritual Frontiers Fellowship's (SFF) annual Psychic & Healing Fair Fundraisers. His sessions are always among the first to sell out!
Author of numerous columns and articles, including an ongoing column in James Redfield's Celestine Journals, he also has two books available. Healing Thoughts: Applying Therapeutic Shamanism in Your Daily Life and Spirit Journeys: Freeing the Soul in this Life and Beyond. Find his Body/Mind Health Corner online at www.CreativeThought.org.
A native of New York, Steven now lives with his family in Pittsboro, NC.
____________________
Products for Purchase at this Presentation
Steven's meditations CD and two books will be available as follows:
"Meditations for Life" – All four meditations on this CD are led by Steven Rogat with either nature sounds or drumming in the background. Price – $8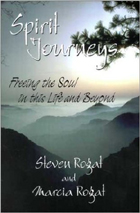 Spirit Journeys: Freeing the Soul in this Life and Beyond
Step into the world of restless ghosts and earthbound souls who have not yet found a peaceful reunion with Spirit. Their personal stories will touch your heart and awaken your soul. Discover why they are here, and share in their lessons of love, communication, and forgiveness. Learn how you, too, can connect with spirits and gently guide them toward completion.
 Price – $10
Healing Th
oughts: Applying Therapeutic Shamanism in Your Daily Life
Healing Thoughts is not only a self-help, personal growth text, but a guide to metaphysicians and psychotherapists as well. The book presents various models of psychotherapy and how they relate to types of Shamanism, specifically Hawaiian Shamanism. Learn to connect with, learn from, and use Spirituality in your daily life using meditation, dream therapy, personal mythology, visualization, positive thought, prayer and internal dialogue.
 Price – $10
Other Events Offered by Steven During the Month of April
(not sponsored by SFF)
Trance Channeling Session
Wed., April 12,  7:00 – 9:30 pm,  Pittsboro, NC
Channeling, Merging and Shapeshifting: An Experiential Journey
Sat., April 22,  9:30 am – 5:30 pm , Chapel Hill, NC
For more information visit www.CreativeThought.org/events/scheduled-events/ or call 919-545-9131.
Angel Door Prize – FREE
Steven Rogat will donate his book, Spirit Journeys: Freeing the Soul in this Life and Beyond. It is a value of $15.
Raffle Prize Tickets – $5 each
Lori Diebold, the Early Meditation Leader, will donate a 1-Hour Spiritual Healing Session. It is a value of $70.
Early Meditation – FREE
6:30 pm – 7:00 pm
Arrive Early – Doors are closed and no admittance after 6:30 pm as the Meditation will be in session.
Location: The Early Meditation will be held in Room No. 228, the Multipurpose Room, on the second floor of the Unity Church. Once you enter the front door there will be signs to direct you.
____________________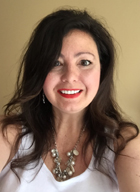 Lori Diebold will lead the Awakening to Your Divine Life Purpose meditation. What is my purpose? This is a huge question that we should all address at some point in our lives. Do you ever feel that your spiritual awakening has been "paused," or that you have reached a "plateau" that has continued for months or even years? If so, the energies in this meditation may assist you in the awareness of your divine life purpose by helping you expand in your awakening journey.
Our journey of awakening is a multi-dimensional process that unfolds uniquely for each of us. If we allow it, we are beautifully guided by the divine every step of the way.
It is very common to feel that we have plateaued along our higher, evolved path. There is nothing wrong with this route, but a part of us knows there are many more highways of our soul, or consciousness, and the universe, waiting to be explored. Our outer purpose changes with circumstances, while our inner purpose always remains the same. We fulfill our destiny and realize our purpose when we awaken to who we are—conscious presence.
Come join us and go on an inner journey connecting your divine self and discover your divine life purpose.
Lori is a gifted, powerful and compassionate healer. She believes that her true mission and purpose in this life is to use her gifts to transform and heal others by empowering them to believe in and love themselves. Lori communicates with your Angels to receive divine guidance for all areas of your life. She channels messages of love, wisdom, and healing from the Angelic Realm as well as from your deceased loved ones.
Lori is trained as a Spiritual Intuitive Healer, Reiki Master/Teacher, Rohun Therapist, Color and Sound Healing Practitioner, Angel Intuitive Healer and Card Reader, Archangelic Light Practitioner, Certified as a Metaphysician, Certified Akashic Sensitive, Inner Child Therapist, Pranic Healer, Past Life Regression, and a Certified Medium.
For more information visit www.TheHealingHeart.Love, call Lori at 919-291-8732, or email her at Ldiebold001@nc.rr.com.
Refreshments – FREE 
We serve light finger foods and water at intermission. To sponsor our refreshments in exchange for publicity for your practice or business, contact Info@Spiritual-Frontiers.com.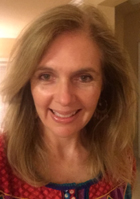 Refreshments will be prepared by our new Refreshments Coordinator, Izzy Zarrillo.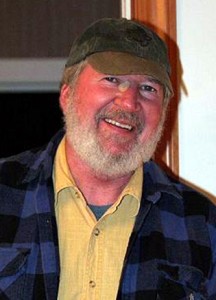 Artesian Spring Water from Tom Hildebrand Each month Tom Hildebrand (who is also our official hugger) brings us delicious artesian spring water from his home near Siler City, close to the geographical center of North Carolina. This is wonderful water and you'll find details on how to purchase this water at HappyHillSpringWater.com.
Who's Attending
4 people are attending Steven Rogat ~ Resonance – An Experience in Healing ~ April 6, 2017
4 people are attending Steven Rogat ~ Resonance – An Experience in Healing ~ April 6, 2017
---