Karen Paolino Correia ~ Angels Among Us: An Evening of Miracles, Healing and Messages
December 6, 2018
7:30 pm EST -
9:30 pm EST
$8 – $35
Thursday, December 6, 2018
Also, Private sessions on Thursday and Friday as well as a Saturday workshop. See below for details.
Karen Paolino Correia, who is widely known as "The Miracle Messenger," wants everyone to know that there is an entire heaven full of angels, Archangels, ascended masters and loved ones in Spirit who can guide, protect and surround us with unconditional love and support.
On Thursday night, Dec. 6, she will tell us how to invite our angels into our lives so we can receive healing, messages and miracles in all aspects of our existence, including relationships, life purpose, career and health.
Be open as Angel Messenger Karen Paolino Correia teaches us how to:
Experience a powerful surrender technique to help release worry and fear of the unknown and to invite help, support and miracles from the divine.
Discover how your angels can help you in all aspects of your life.
Experience a powerful meditation to connect with your angels and receive healing and messages of love and support.
About Karen
Karen is recognized as a relatable, caring intuitive who has shared her talents with thousands of audience members and readers across the globe. For almost two decades she has combined her certifications in hypnotherapy, mediumship, and as an Angel Therapy Practitioner® with the development of two innovative and remarkable healing modalities, Soul Entrainment® and Soul Mediumship®.
Her spiritual journey started in after a diagnosis of thyroid cancer in 1995. During her healing journey, she had a spiritual awakening and transformation in which she discovered the amazing power of the mind, body and spirit to heal.  Fully recovered from the cancer, she says her life purpose to help others tap into this power became clearly defined. Karen, who lives with her husband Louie in Pembroke, Mass., has become an international and inspirational writer, teacher, and inspirational speaker.
The author of five acclaimed books, Karen showcases her keynote speaking expertise at industry expos and conferences across the countries. Her books are:
"101 Ways to Meet Your Angels"
"How to Contact Your Angels"
"The Everything Guide to Angels"
"What Would Love Do? A 40-Day Journey to Transform Your Fears into Miracles of Love"
"A 40-Day Affair with Your Self, a Journey of Self-Love and Owning Your Magnificence"
In addition to the Thursday night lecture, SFF will sponsor Karen in offering:
A three-hour Saturday morning workshop on "Manifesting a Miraculous Life with Your Angels" from 10 a.m. – 1 p.m.
Private 30-minute Angelic Mediumship Readings
Private 90-minute Soul Entrainment Sessions
The private sessions will be scheduled by SFF for Thursday and Friday, Dec. 6 & 7 at a private residence in Raleigh from 10 a.m. until 3 p.m. with a 30- minute break from 1-1:30 p.m. For more information on the workshop on Saturday at Unity of the Triangle and the private sessions, please read the sections below.
Workshop: Manifesting a Miraculous Life with Your Angels
10 a.m. to 1 p.m. Saturday, December 8
Unity of the Triangle (Upstairs Multi-Purpose Room)
Cost: $35
Make payments online from the purchase tickets link on this page, at the lecture or at the door.
If you are ready to close 2018 with healing and peace and move into 2019 with infinite possibilities, this workshop is for you! Karen will help you build a powerful connection with your angel team that will positively heal and enhance all areas of your life.
During this experiential morning you will…
Explore and gain clarity about what you really want in 2019
Join in a releasing ceremony to let go of the old, clear blocks and open the path to manifest your highest and best
Discover that there is a legion of angels waiting to assist you in creating the life you desire and learn how to call upon them
Experience an angel card reading to receive guidance about your year ahead
Participate in a powerful meditation to manifest and create miracles
Private Angelic Mediumship Readings
To be held at a private residence in Raleigh
Thursday, December 6, 10:00 a.m. – 3:00 p.m.
Friday, December 7, 10:00 a.m. – 3:00 p.m.
30 minutes (there will be a 30 minute break between sessions for lunch from 1:00 – 1:30)
Cost: $85
To schedule and reserve a session, contact events@spiritual-frontiers.com.
Possibilities during your Angelic Mediumship Reading include the following:
Be introduced to your guardian angels, spiritual guides and teachers
Reconnect with loved ones in the spirit world
Learn how angels can help you fulfill your purpose
Receive divine guidance concerning relationships, career, finances, emotional issues and other life challenges
What Takes Place in a Reading
When you receive an angel reading, set your intention to be open to your highest and best—even better than you can ever imagine. Karen will begin the reading by channeling messages of divine guidance from your angels, guides and any loved ones in the spirit world. After she completes the messages she uses beautiful and inspirational angel cards to do a past, present and future reading and to answer any last unanswered questions. The angels will deliver the gifts of inspiration and hope that empower you to make choices; it's your job to take action and co-create with the angels so you can create the life you truly desire. The best approach is to have no expectations other than a prayer for your highest and best, better than you could ever imagine. The possibilities are endless.
Soul Entrainment TM Session
To be held at a private residence in Raleigh
Thursday, December 6, 10:00 a.m. – 3:00 p.m.
Friday, December 7, 10:00 a.m. – 3:00 p.m.
90 minutes (there will be a 30 minute break between sessions for lunch from 1:00 – 1:30)
Cost: $190
To schedule and reserve a session, contact events@spiritual-frontiers.com.
How can a Soul Entrainment TM session help you?
The soul can help you discover everything you need to know about your past, present and future, and it will always guide you with unconditional love and protection. The soul helps you heal the root cause of your fears and blocks so you can move forward. During your private session, expect to:
Gain insight into your future and what steps to take to move forward
Heal and receive guidance about your relationship issues, health, career and life purpose
Discover your true magnificence, worth and gifts
Receive guidance on how you can create more love (for yourself and others), joy, peace and fulfillment in your life
Discover and connect with your guardian angels and spiritual helpers for support and guidance
Reconnect with your loved ones in spirit, heal grief and receive messages
Receive healing of a past life if it's connected to achieving your goals in the present and future
What happens during the session?
In the first half hour you will discuss with Karen the issues you are dealing with and what you would like to heal, achieve or gain clarity on as it pertains to any aspect of your life. Because of the power of these sessions and working with your soul, you can work on multiple issues or questions.
Then she will ask you if you have any questions you would like to ask your soul, which is one with God, the universe and all that is. Next, you will be guided into a deep relaxation, and Karen will assist you into higher states of consciousness where you will easily and effortlessly connect with your soul. At the same time, Karen becomes one with your soul's energy, and your soul will use her intuitive and psychic abilities to help guide you to your own healing and answers you need to achieve your goals.
She will close the session by talking about your experience, picking angel cards and giving action steps to integrate the information and guidance shared during your session. Karen records all the information and guidance that is shared during your session, and you will go home with written notes to review and integrate.
Contact Information:
Karen Paolino Correia
781-857-1444
Door Prizes –  FREE
By attending, you have a chance to win one of four products by Karen Paolino Correia:
Book: "101 Ways to Meet Your Angels" (Value $15)
Book: "The Everything Guide to Angels" (Value $16)
CD: Meet Your Guardian Angel (Value $14)
CD: Angel Attunement (Value $12)
Raffle Prizes – $5 Each 
A one-hour esoteric healing treatment by our meditation leader, Christine Geith, offered in person or at a distance, for energy alignment and balance, or to work on a specific issue. To be scheduled in 2019. Call Chris for details at 517-381-0392. (Value $85)
A 20-minute New Year's phone reading by Karen Paolino Correia. The intention for this reading is to receive angelic support and guidance to create your best year yet. You will be introduced to your spiritual angels and guides and receive messages for your highest and best to support you in the New Year for different aspects of your life; relationships, career, finances, emotional issues or other life challenges. (Value $60)
Early Meditation: "The Heart Beat of All Our Relations" – FREE
6:30 pm – 7:00 pm, Thursday, Dec. 6
Arrive Early – Doors are closed and no admittance after 6:30 pm as the Meditation will be in session.
Location: The Early Meditation will be held on the first floor in the Fellowship Hall where the Refreshments are served during the Break. Once you enter the front door there will be signs to direct you.
__________________________________
Christine Geith, who leads guided meditations, drumming circles and spiritual ceremonies for healing the earth and each other, will guide us on a journey with drumming "through the energy centers of our inner gardens to the heart of humanity and the heart of source."
Chris offers spiritual art and energy work in Chapel Hill, and is a shamanic practitioner and mesa carrier. Using acrylics and digital painting techniques, she creates nature-inspired art and healing images for meditation. Chris has served as president of the National Association for Esoteric Healing and is a certified practitioner by the association. She is also certified in hypnosis by the Transformational School of Hypnotherapy, a state-certified school in Michigan. She holds a B.S. in design, and a MBA and a Ph.D. in higher education. See her nature-inspired art and healing images at www.joyfaringstudio.com.
Contact:
Christine Geith, Ph.D.
Chapel Hill, NC
517-381-0392
Refreshments – FREE 
We serve light finger foods and water at intermission. To sponsor our refreshments in exchange for publicity for your practice or business, contact chairman@spiritual-frontiers.com.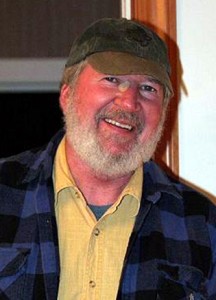 Artesian Spring Water from Tom Hildebrand Each month Tom Hildebrand  brings us delicious artesian spring water from his home near Siler City, close to the geographical center of North Carolina. This is wonderful water and you'll find details on how to purchase this water at HappyHillSpringWater.com.
---