Lynn Hayes ~ 2019 Astrology Influences: What You Need to Know
January 3, 2019
7:00 pm EST -
9:30 pm EST
$10
January 3, 2018, 7:15 PM
Come learn about the planetary energies that will affect us in 2019! In SFF's popular January astrology lecture, North Carolina-based Astrologer Lynn Hayes will review the planetary cycles over the past few years that have brought us to where we are today, and then share her professional insights on the influences coming up in 2019 and beyond.
The African concept "Sankofa" says that in order to understand the future we must understand the past, and the past 10 years have been a roller coaster of world events driven by major planetary cycles including those of Uranus and Pluto. The dance between these planets of change tends to bring about cataclysmic social and geophysical changes that affect our global community as well as our personal lives. Understanding the nature of the planetary energies can help us better grasp the changes we are going through ourselves, and the transformative potential that each of us can benefit from.
The lecture will begin with discussion of the basics. What is astrology? What affect do the planets have on our daily lives and what is the benefit to us of learning more about astrology? Using language that is easy to understand for astrology beginners as well as professionals, Lynn will then unravel the mysteries and secrets of 2019 planetary cycles and discuss ways in which we can best manage these cycles for a more effective future.  Lynn will touch on politics, both in the US and in Europe, but her primary focus will be on gaining practical tools to help us to navigate more effectively through the next few years.
More About Lynn
Lynn Hayes is an intuitive astrologer who has worked since the late 1980s with an international clientele using astrological tools of wisdom as well as intuitive guidance. Her work focuses on assisting in problem solving and crisis management, as well as on therapeutic and healing approaches that encourage greater personal empowerment and transformation.  Her writings have appeared in many publications including Beliefnet and Patheos, the two largest spiritual websites in the world. You can follow her at her website and blog, www.astrodynamics.net.
Astrodynamics is an adventure created by Lynn that combines the guidance of the planets (astro) with a dynamic process of creating and manifesting a new life vision (dynamics), reaching beyond the boundaries of a typical astrological reading into a journey of healing, transformation and empowerment.
Door Prize – FREE
Lynn Hayes' book, "Visioncrafting: A Self-Guided Journal" (Value $18.)
Raffle Prize – Tickets $5
 A one-hour complimentary hypnosis session by Skye Harmony by phone or Zoom web conferencing, available until March 31, 2019. (Value $150)
Early Meditation: "New Year, New You" – FREE
6:30 pm – 7:00 pm, Thursday, Dec. 6
Arrive Early – Doors are closed and no admittance after 6:30 pm as the Meditation will be in session.
Location: The Early Meditation will be held on the first floor in the Fellowship Hall where the Refreshments are served during the Break. Once you enter the front door there will be signs to direct you.
__________________________________
Skye Harmony, SFF's meditation coordinator, a consulting hypnotist, integrative nutrition health coach and yoga/mindfulness instructor will help you jump start 2019 with a complimentary guided meditation at 6:30 pm. Please join her for the opportunity to experience 30 minutes of complete relaxation and cellular rejuvenation! Leave feeling calm, refreshed and looking younger.
Skye is the founder and CEO of Enlightened Bully Productions, a management consulting company that creates transformational live events, retreats, workshops and tours. She has 25 years' experience in business, sales and marketing. A professed "spiritual junkie," she has worked with the likes of Dr. Bruce Lipton, Dr. Joe Dispenza, Gregg Braden, Marianne Williamson, Rev. Michael Bernard Beckwith and other cutting-edge thought leaders to expand human potential. She believes Enlightened Bully Productions will help shift global peace consciousness, both individually and collectively, by providing a platform for emerging thought leaders to share their knowledge, experience and wisdom with the masses.
Contact:
Refreshments – FREE 
We serve light finger foods and water at intermission. To sponsor our refreshments in exchange for publicity for your practice or business, contact chairman@spiritual-frontiers.com.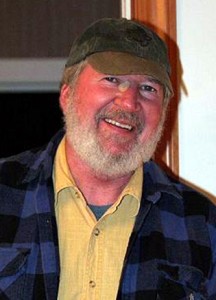 Artesian Spring Water from Tom Hildebrand Each month Tom Hildebrand  brings us delicious artesian spring water from his home near Siler City, close to the geographical center of North Carolina. This is wonderful water and you'll find details on how to purchase this water at HappyHillSpringWater.com.
---